VFX house Zoic Studios uses Thinkbox Software's Krakatoa plug-in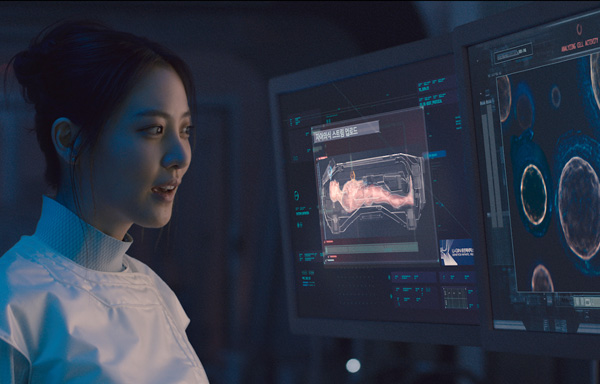 to help generate large quantities of particles created in Maya and
Hybrido for projects like 'Avengers: Age of Ultron'.
---
Superheros at Zoic Studios Create Particles with Krakatoa & RealFlow
VFX houseZoic Studiosuses Thinkbox Software's Krakatoa plug-in for projects that require generating large quantities of particles created in Autodesk Maya 3D software. Zoic's proprietary pipeline, architected and maintained by technicians Mike Romey, Saker Klippsten and a team of engineers, evolves continuously as new software emerges. When the team adopts new pipeline tools - which now includeNUKE, HoudiniandRealFlow, among others - they integrate it with Zoic's ZFB file management system. Krakatoa for Maya was added as soon as it became available in 2013.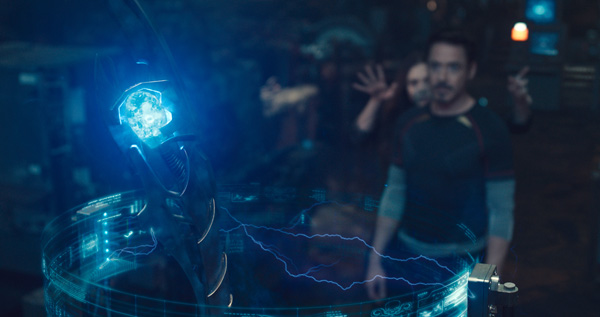 Marvel's'Avengers: Age of Ultron'was an exciting opportunity for their team, led by CG VFX supervisorTimothy Hansonto refine and develop their Krakatoa techniques further. The movie shows several shots Zoic's artists created, including Loki's sceptre and the android's vision.
"I'd always been a fan of the Krakatoa renders that 3ds Max artists were producing and also liked the beta release of Krakatoa for Maya. When it became available, I felt sure it had potential for our VFX pipeline," Timothy said. "Krakatoa suits our team and projects in several ways, ranging from ease of use to thePRT Loader/Saversthat manage the loading of particle files and baking of particles to disk to manage large quanities within a scene – on top of the standardKrakatoa Particle rendering enginethat, again, handles masses of particles. It was useful for all of our work on 'Age of Ultron', as well."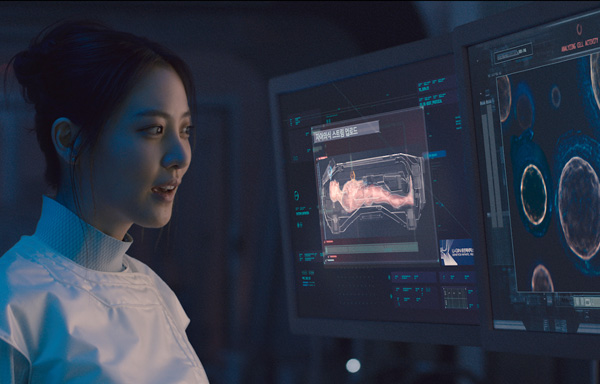 Timothy managed the work behind several dynamics shots for the film, including the sequences featuring Loki's sceptre. Intending to create a wispy, ethereal energy that emanates from the sceptre, combiningRealFlowHybridowithMaya N-Particles, he used Krakatoa'sForced Additive Modeto deliver particles that glow, without reflecting or absorbing light.
He said, "I knew straightaway that Krakatoa would work for these scenes. It can produce the smooth, smoky feel you get with Krakatoa in this mode. For the early scenes in which Tony Stark is acquiring the scepter,D-Splinesandnoise Daemonsin RealFlow controlled the flow of the ethereal blue particles as they were being siphoned off into the batteries on the table."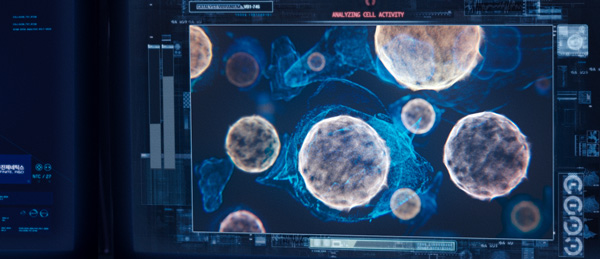 In the sequences involvingandroid Vision, Timothy and team fused Vibranium, a rare meteoric metal native to the Marvel Universe, with the android's cellular structure. They simulated the effect using Hybrido fluids in RealFlow, with Krakatoa for the particle rendering. "As the character Dr Helen Cho monitors a screen showing the fusing effect, I used the RealFlow Magic Daemon to attract viscous Hybrido particles. Hybrido particles are easy to manipulate and very fast to simulate, allowing time for many iterations," he said.
"By manipulating the Hybrido domain cell size and core particle sampling I could iterate withlow particle counts, and still have a good idea of the final result without waiting for a high resolution simulation at that stage. We created this same viscous simulation for all of the sequences with Vision, and Krakatoa handled it with no hesitation, every time. Almost all of my renders came off the farm in no time, and the end result was what we needed." www.thinkboxsoftware.com