To shorten turnaround times, Linkage Design uses Qube! render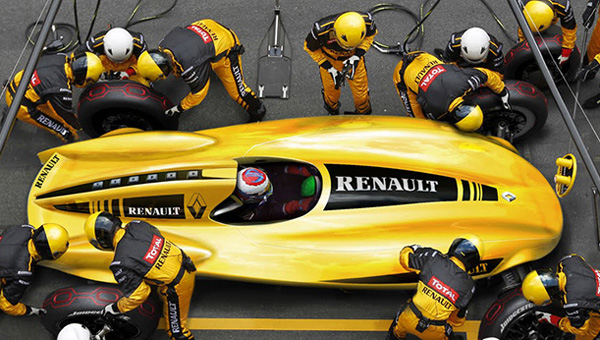 management to automate render jobs, incorporate pauses for
motion tests, and monitor worker machine performance.
---
Linkage Design Accelerates Car Animation & Surface Renders with Qube!
Automotive design, software reseller and training studioLinkage Designcarries out asset creation services such as digital modelling, Class-A surfacing, concept designs and scan-based reverse engineering. Further to creating assets, Linkage Design produces training programs and videos forAutodesk VRED Professional,3D automotive visualizationsoftware.


In order to shorten turnaround times for their top clients, Linkage has started usingQube! render managementsoftware in their US and UK offices to automate their rendering processes and incorporate stop points for motion tests.Dawn McArdle, senior visualization specialist at Linkage Design said, "Exterior driving shots and moving parts never look 100% correct the first time around. We have set up our render farm to turn out overnight tests that will be ready to re-work the next morning. Qube! is made for that."
Art of Auto Rendering
Class A surfacingis the craft end of car design, done after the main surface shapes are complete. Because the design is locked off and will not change, the modeller has time to build surfaces to a high standard, ready for production. Perfecting the surfaces, designing flanges and panel gaps is what determines whether or not a design turns into an attractive manufactured vehicle.


The challenge in Class-A finishing is to combine the need for aesthetics through continuity and highlights, engineering requirements with flanges and fit, and the modelling tolerances for production. Furthermore, there are no absolute rules for tolerances or continuity levels. It is part of the skill and knowledge of a Class A modeller to be able to judge which settings will result in the right quality in the production car.
Inautomotive reverse engineering, a physical model is scanned and then rebuilt as a NURBS model. Although the modeller will apply the tolerance within which the NURBS data has to match the scan, inevitable noise in the scan data or model means the skill in reverse engineering also involves maintaining the exact design character of the scan, and rejecting imperfections.
The individual computers at Linkage cannot keep up with the huge number of frames involved in test runs on such detailed material. Before working with Qube!, the team wasmanually routingrenders from their desktops. Manually setting up renders on several machines at the end of the day is time consuming, and routing could cause problems if render errors occurred during the night and jobs were delayed, adding more hours to shot production.
More Speed, More Options
However, during installation PipelineFX's support team helped Linkage Design write scripts to customize processing and improve reliability. Dawn said, "You can set up Qube! to select which computers receive jobs and then go home, while your final passes are lined up overnight. It maximizes your resources." When working in the office, the team finds the UI is easy to use and decipher, and likes the instantaneous updates Qube! gives on jobs in progress.
Michael Check, CEO of Linkage Design, said, "The monitoring functionality displays which worker computers are responsible for specific frames, and compares their performance, showing which machines are the fastest. Adding more speed into our routines has also given us the chance to re-render all of our early VRED content, and finally produce ourstudio's reel.
"The way Qube! works with VRED is going to make a difference for design visualization companies , because many auto suppliers and small design shops have desktop workstations sitting idle during parts of the day and night. Most firms aren't in a position to jump to a dedicated render farm very quickly, so tapping into idle computers is a good way to increase efficiency."www.pipelinefx.com