The Mill reviewed 360 virtual environments for the Google Spotlight story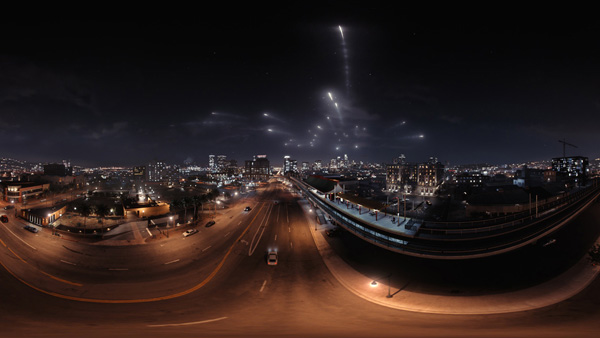 'HELP', comprising views from four cameras plus CG imagery, using a
custom shader developed in Shotgun RV.
---
The Mill Develops Shotgun RV Custom Shader for 360-Degree and VR Review
The Millworked with the Google ATAP product lab, brand developer Bullitt and director Justin Lin earlier in 2015 to co-create'HELP', the fourth story in theGoogle Spotlightseries for mobile phones. HELP combines live action and CG elements in a 360° environment, creating a high action short using movie-quality VFX.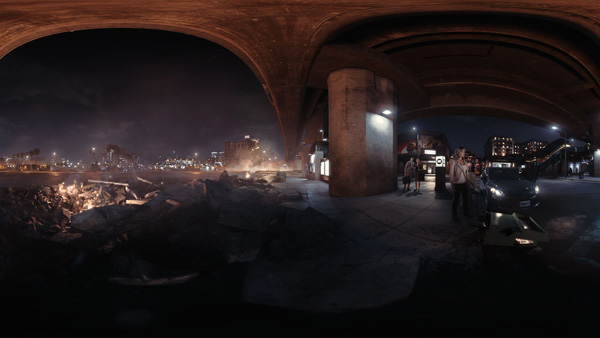 As they worked on the effects for the project, The Mill also helped solve various production challenges. One was the lack of a360° multiple-camera array rig, which would have allowed the crew to follow the action the way the director wanted. To overcome this, The Mill developed software calledMill Stitch, to use on set to stitch the camera output into a continuous 360° view.
This on-set system meant the director and DP could move the camera as required to follow the story's intense action. Later in post, Mill Stitch was used again with other proprietary software to cut together a drama combining live-action and full CG environments. The new pipeline and software includes an app, acustom VR shaderwithin theRV image and sequence player, which The Mill created for daily viewing on a tablet so that the director and producers could review the footage.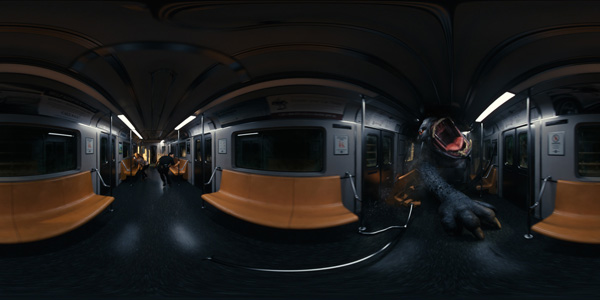 Review and approval of the 360° scenes from Mill Stitch, which were 90 percent CG, were posing a workflow bottleneck. Because they were already RV users, the team chose to build a custom shader within the RV framework.
The VR Shader, called theLatLong Viewer, is useful for reviewing scenes for 360° and virtual reality projects generally. Mill Stitch generates a complete spherical panorama - one image representing a view in all directions - while the shader allows you to zoom in to look around it. It is now also available to all Shotgun RV users with theversion 6.2 release, playing back all image formats supported by RV regardless of whether the image was stitched together from multiple cameras, or rendered from CG cameras.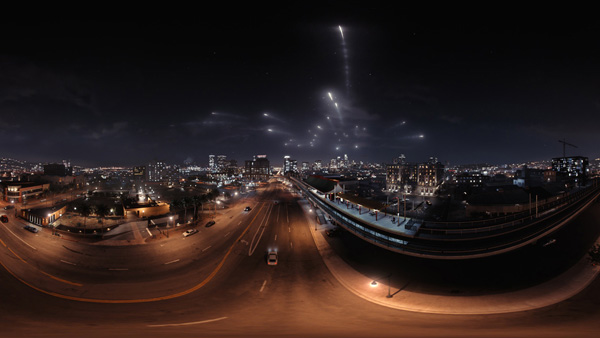 "The problem was that we could review isolated images of the 360° environment, but not video content," explained senior R&D executiveJames Studdart. "We found that RV's software was flexible enough to support non-standard workflows. It is already part of our pipeline so everyone would have access to the VR Shader and could add notes, and we'd be able to work within the types of files that RV supports."
The technical challenges of working on non-standard projects like virtual reality and 360° filmmaking may force studios to restructure their pipelines. However, if the tools they are familiar with are flexible, like RV, then supporting the new workflows is more straightforward. The VR Shader proved to be an advantage for The Mill in working out reviews for this and future immersive projects, because RV is already in use across their facilities in LA, Chicago, New York and London. The Mill plans to continue using the VR Shader on future projects, and now that it is available as LatLong Viewer in the latest version of Shotgun RV, other studios will be able to do so as well.www.shotgunsoftware.com