The AEAF speaker program gathers expert speakers from the VFX, animation and post production industries to talk about new trends, past experience and upcoming projects over two days that culminate with the Awards night. Speakers include VFX supervisors animators, directors and producers who will enlighten you with new, creative approaches to their work and insights into the projects they have contributed to.
AEAF 16 - 17 August 2016
Book to attend AEAF 2016
'From Gears of War to Lego Star Wars - Deconstructing game cinematics with Plastic Wax'
At AEAF, Dane Maddams and Mick Hammell from Plastic Wax will be putting together their collective experience and expertise in games cinematics to reveal what it takes to produce top notch campaigns for games. Dane combines his vision as producer/director with Mick's perspective as production manager for an interesting session.
Dane Maddams
Executive Vice President
Plastic Wax
plasticwax.com
Dane has worked with Plastic Wax for over 15 years, not only managing Plastic Wax's day to day activities but also taking the helm of their production and directorial activities.
During his time at the comapny, Dane has produced and directed many diverse campaigns for games clients, such as the 'Transformers: Revenge of the Fallen' cinematic campaign, and the announce trailer for 'Fallout: New Vegas', which sold over 10 million copies. He produced the animation campaign for 'Bioshock Infinite', and produced and directed the launch cinematic for 'Borderlands,' which has sold more than 15 million copies.
He has also produced and directed the entire musical and cinematic campaign for Disney's 'Epic Mickey', and ran the production behind the animated campaign for Warner Brother's 'LEGO Dimensions', starring Joel Mchale from 'Community', Christopher Lloyd from 'Back to the Future', and Alison Brie from 'The Lego Movie'. He also worked on the production of the cinematic campaign for Microsoft's Gears of War: Remastered.
Among his other production work is motion capture for 'Hunger Games 2', as well as projects with McCann Erickson, Saatchi & Saatchi and DDB for numerous television campaigns, including launches for the Volkswagen GTI and Hyundai Grandeur.
Dane and Plastic Wax were the recipients of the NSW Australian Export awards in 2015, and have won various AEAF awards in the Games cinematics category four years running. They won 'Best CG' at the PROMAX awards for their work on LEGO along with numerous TELLY, Annie and Marcom awards.
Mick Hammell
Head of production
Plastic Wax
Mick Hammell has been working in the Film, CG and VFX industry for over 15 years. He is also a veteran of the Australian feature film, animation, experiential and live theatre production industries.
Since joining Plastic Wax as Production Manager in 2011, Mick has overseen the planning and execution of all cinematic projects from franchises such as 'LEGO: Dimensions', 'Homefront' and 'Warhammer 40,000' through to long form pre-rendered and in-engine CG for series such as Saints Row, Darksiders and Bioshock.
Working with clients such as Warner Bros, SONY, Microsoft, Games Workshop, Hasbro and Deep Silver, Mick is committed to maintaining client satisfaction and nurtures professional ongoing client relationships.
Currently focussed on emerging technologies and media at Plastic Wax, Mick is working with clients such as Oculus, Facebook and Valve on VR productions as well as a new generation of real time, in-engine film experiences.
VR Exploded - a Virtual Ride through Liquid, Reflective Blocks and Crystal Simulations
Simon Maddison
VFX Supervisor
Cutting Edge
cuttingedge.com.au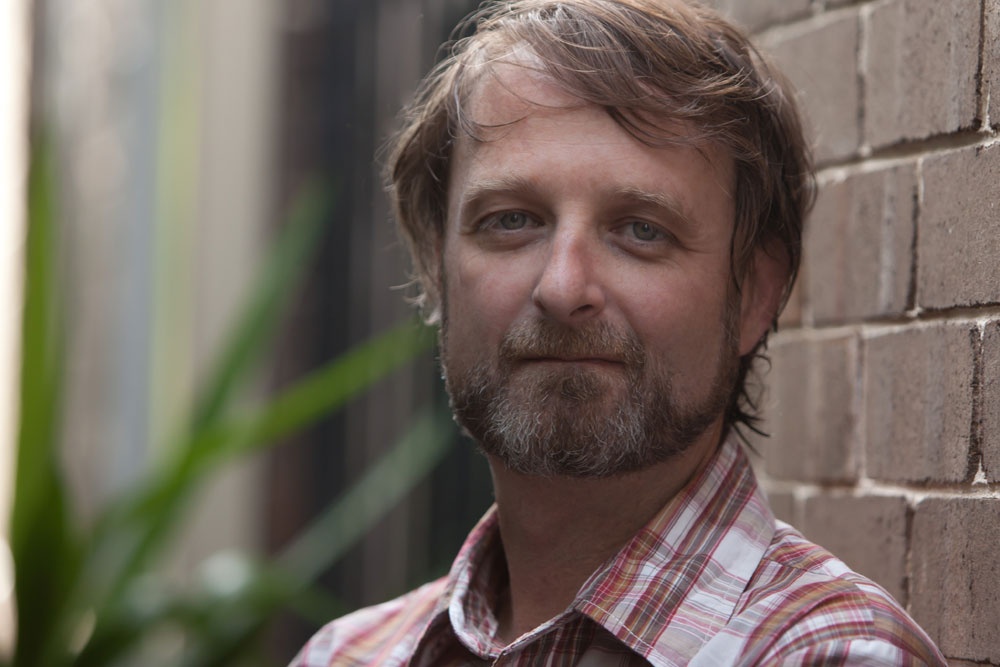 With a passion for amazing visuals, innovation and an uncompromising dedication to quality, Cutting Edge's multi-awarded Simon Maddison is one of Australia's most experienced and sought after VFX Supervisors. Prior to Cutting Edge, Simon was a co-founder of Fuel VFX, where he was the VFX Supervisor on feature films including Marvel's 'Avengers', 'Cowboys & Aliens' and the VES Award nominated 'Charlotte's Web'.

With around 20 years of experience as a VFX Supervisor across television commercials and feature films, Simon has developed an unparalleled reputation for delivering innovative photorealistic character and FX animation, and is now applying this expertise in CG to Virtual Reality.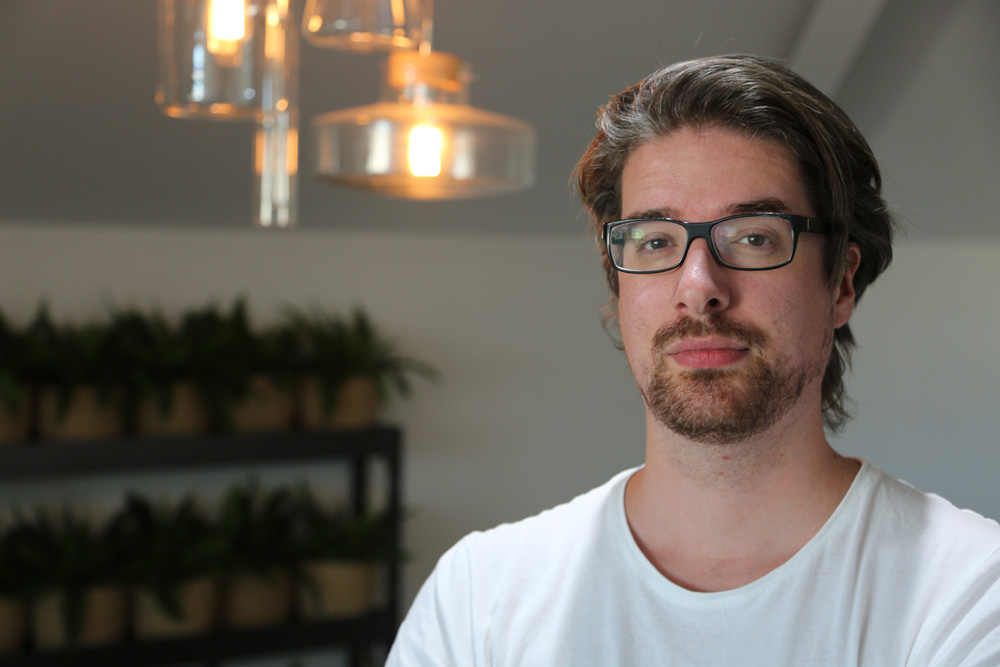 As a speaker at AEAF, Simon along with CG and VR lead, Aevar Bjarnason (above) will discuss their latest VR project, a virtual ride through an environment of liquid, millions of reflective blocks and dazzling crystal simulations.
Paul Butterworth
Visual Effects Supervisor - Director

Paul Butterworth is one of Australia's most experienced Visual Effects Supervisors. His skills in visual effects and design encompass graphic design and illustration, concept development, on-set supervision and matte painting. He has spent 22 years working in the film and television industry.
Accustomed to working on set with directors or at a workstation, Paul helps develop understanding across a project's stakeholders to develop concepts for characters, gadgets, effects and title sequences. His artistic contributions and guidance have proven valuable for all projects that he and his teams have worked on.
Paul Butterworth is VFX supervisor and directs commercials at Animal Logic in Sydney, where he is currently at work on two Marvel productions, 'Captain America: Civil War' and 'Guardians of the Galaxy 2'. At Animal Logic, he has contributed to sequences on 'Unbroken', 'Insurgent' and 'Avengers: Age ofUltron' and 'The Divergent Trilogy: Allegiant'.
Before taking his current role at Animal Logic, Paul founded and ran FUELVFX, also working as VFX supervisor and director, influenced by his ongoing interest in graphic design and motion graphics. With FUEL, he supervised visual effects production for many major films such as 'The Hunger Games 2: Catching Fire', 'Prometheus' and Marvel films including 'XMEN: Days of Future Past', 'Ironman 3' and 'Thor'.
For his work on 'Prometheus', Paul received nominations for a BAFTA for Best Visual Effects and a VES Award for Outstanding Visual Effects in a Visual Effects-Driven Feature. As part of his role, Paul was onset during the filming of sequences FUEL would work on, using the time with director Ridley Scott to develop the concept designs of the signature 'Orrery' to meet his approval. The design later appeared on the cover of Cinefex magazine.
At AEAF Paul will give a talk on his most recent projects at Animal Logic from the perspective of his years of experience in visual effects.
Colin Renshaw
VFX Supervisor Co-founder Alt.vfx
altvfx.com
Alt.vfx company Director and VFX Supervisor, Colin Renshaw has collaborated with some of Australia's most respected and awarded creatives. He and his team have been responsible for producing instantly recognizable commercials such as Tooheys 'Nocturnal Migration' - AEAF Commercials VFX category winner in 2012, Budget Direct 'Captain Risky' and Honda 'Dream Run', to name a few.
Established in 2011, Alt.vfx has become one of the top visual effects studios in the Asia-Pacific region. Taking home two Cannes Lions in the company's first year of business, the company believes creative collaboration should be actively cultivated.
Colin's unorthodox management style has earned him many friends and admirers both inside and outside the business. Through his work, he has defined the company's mission statement as 'create, collaborate, cultivate and provoke'. His provocative spirit has challenged the norm on many fronts. For example, he became an early adopter of new methods enabling remote collaboration for artists working at home and overseas, some time before it became common practice in the VFX industry.
He actively cultivates young, creative minds, sitting on several committees that frame curricula for advertising and design industry training. He has spearheaded internships at Alt for the best and brightest trainees, resulting in job opportunities for emerging artists.
Prior to Alt, Colin spent two years working as a VFX Supervisor at Cutting Edge in Brisbane and two years as a Compositor and VFX Supervisor at Animal Logic in Sydney.
Simon Bronson
Motion Designer / Head of Design - Method Studios, Melbourne
simonbronson.com
methodstudios.com.au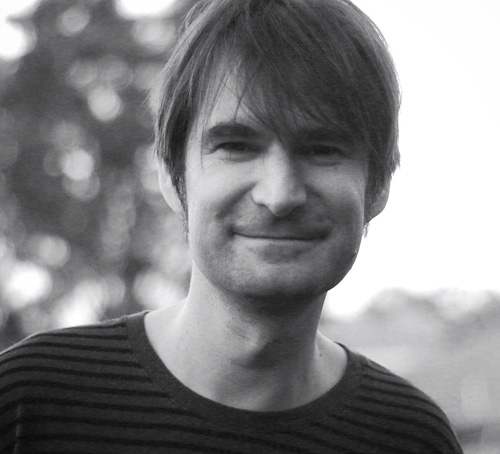 With over 15years in design and post production, Simon draws upon his photographic, sound and editing background in his main title design and motion graphic work.
He's worked for branding agencies in London, broadcast design houses in Sydney, and currently leads the design team at Method Studios, Melbourne.
In 2015 Simon was asked to speak at NAB in Las Vegas in addition to Adobe's AEWorld in San Jose. He also runs Melbourne Motion, a group that highlights local artists regularly showcasing their work around town.
An early adopter of Form, Particular and Plexus, Simon's personal experiments and tutorials on Vimeo and Aescripts that inspire up-and-coming effects artists in animation. His work is featured in the trades such as iDN magazine as well as Pausefest and AGDA conferences.
Tim Clapham
Creative Director
Luxx
luxx.com.au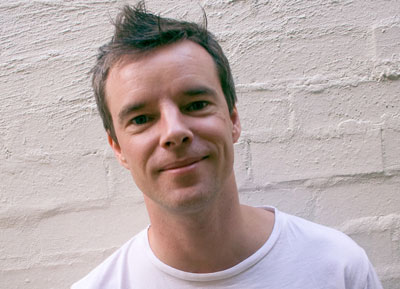 Luxx is a boutique motion graphics and 3D animation studio based in Sydney, creating innovative and cutting edge design for Broadcast, Advertising and Digital Delivery. Creative Director at Luxx, Tim Clapham, is a multi-disciplinary Director, Designer and Animator. He is an industry-recognised expert and a renowned trainer with meticulous attention to detail.
Evolving from a solid foundation in traditional animation in both Film and Video, Tim soon transitioned into the digital domain and has forged a solid career in the world of Motion Graphics. With over 15 years of industry experience, he has worked with a wide range of global advertising agencies and broadcast networks, producing world-class content that is technically challenging while maintaining innovation and high quality.
VR/360 Production - The Practicalities of Creating Virtual Reality
Tracey Taylor
Executive Producer and General Manager
The Pulse
experiencethepulse.com
Tracey Taylor from The Pulse in Sydney will be talking on VR/360 project production and her experience in the practicalities of creating virtual reality. She has been working as Executive Producer and General Manager at The Pulse for the last three years, where she has completed nine VR and 360° format projects in the last year, with more coming up.
Tracey started working in large screen, interactive experiential projects at Spinifex Group, where she spent seven years before heading off to work at David Atkins Enterprises, a company of directors and designers led creatively by music-theatre director, choreographer and producer David Atkins. DAE works with all types of visual content producers to create live productions for events, such as opening ceremonies, corporate and theatrical shows. Read more information on Tracey here.
Stefan Wernik
Co-Director of The Magnificent Itch
themagnificentitch.com.au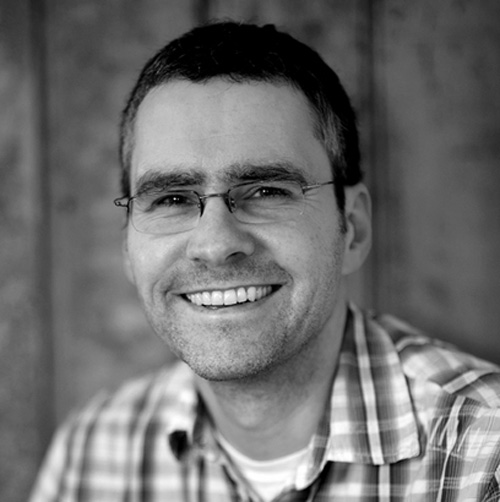 Stefan was a Director in the design and animation industry in England for 10 years before starting a family and emigrating to Australia. Based in Sydney, he directed many TVC's as a freelancer. His films have been shown at festivals around the world and he has been nominated for and won many awards. Now, as Co-Director of The Magnificent Itch he has brought his visual style to many projects. You can often catch Stefan skateboarding with his daughter at Bondi Bowl.