The Snorri Bros directed a campaign for Texas Health Resources,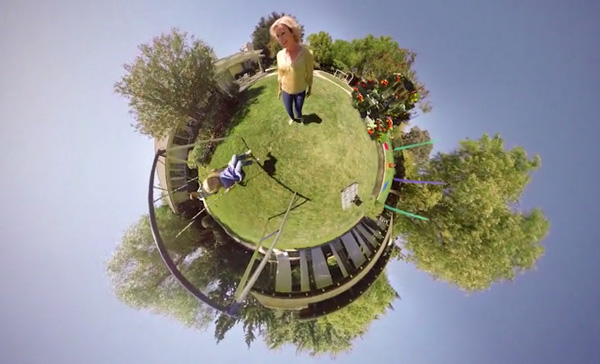 experimenting with immersive video capture techniques that literally
place the main character at the centre of his or her world.
---
Snorri Bros Capture 'Your World' in Motion for Texas Health
TheSnorri Broswere recently hired by agency Commerce House to direct an intriguing campaign for Texas Health Resources. The campaign, titled'Your World', includes two 30-second spots airing online and on TV across Texas that aim to promote Texas Health Resources' well-being initiatives by showing that each part of a person's life impacts their overall mental and physical health.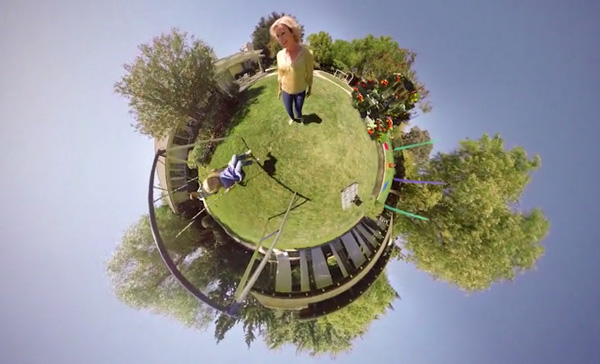 EinarandEidur Snorriand Commerce House experimented with immersive video capture techniques that would visualise this idea by making each spot's main character literally appear to be the centre of his or her world. After testing various camera rigs, the Snorri Bros combined a 360° camera – a single rig holdingten GoPro cameras- with theirSNORRICAM, a body-mounted camera rig with a swivel construction. This combination helped avoid some common challenges of working with 360° cameras - including keeping crew and equipment out of the shot - by mounting the camera directly to the hero actor. You can view the spotshere, andhere.
The rig's swivel design gave the actor enough space and flexibility to interact naturally with the rest of the cast. The Snorri Bros were able to follow each hero actor in one continuous camera movement in post production, keeping them as the focal points as the scenes and supporting cast changed around them.
Nevertheless, shooting, designing and delivering moving imagery of this type to tell a story, without distracting the audience from their message, proved to be a considerable challenge. "Because we had 10 cameras going, we could not plan or programme a camera move in advance, as you do with motion control. So instead, we tried working out a technique that uses a virtual reality capture-style to record a video in post," said the Snorri Bros. Since 360° point of view capture is more often used forreal-time VRdisplay - not recording video - post-production presented an interesting set of challenges. The footage from the ten cameras needed to be searched through, selected and stitched together invisibly to create the motion of one camera.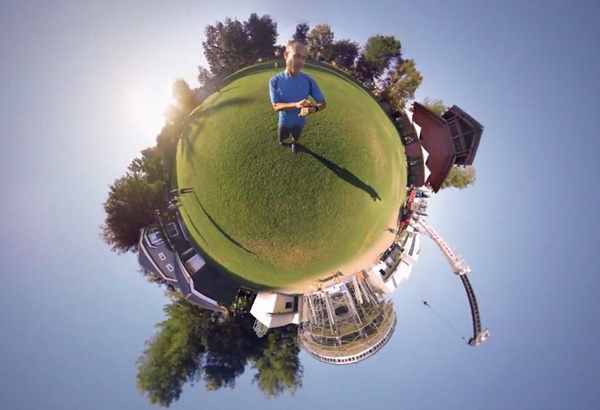 Planet View
The Snorri Bros worked withThe ArteryandBrickyard VFXto merge the footage and track back into planet view, creating the camera movements in post. ArtistsVico SharabaniandNikola Todorovicdeveloped a pipeline combining tools including theKolor Eyes360º plug-in player, with panoramic photography software in order to gain full control of the camera movement and program its path throughout the immersive environment. They said, "In effect, the idea was to design the camera move, record it moving through selected footage from the 10 GoPros, and master it by stitching the images together. That was our workflow.
"We usedAutopanoVideo Pro for initial stitching of the footage andAutopanoGiga to improve the stitching accuracy. After that we used After Effects with the plugin calledLittle Planetsto control the motion of the virtual camera. Some other tasks related to the cameras themselves, such as syncing all ten to start and stop precisely together. Actually, they were always slightly out of sync, which left us with half-frames to deal with, and of course each camera had a somewhat different orientation. Some of the GoPro images displayed rolling shutter and motion blur effects as well."
Brickyard VFX'sPatrick Poulatiancarried out the final colour grade and stitching of the images to pull all elements of the spots into a unified look, and fortunately the Snorricam was slim enough so that rig removal in post could be kept to a minimum.
"We especially appreciated taking an untraditional path for this project," commented the Snorri Bros. "At first finding a post house to take on the challenge was a hurdle, and the cast was a little edgy about doing the shoot in this way. But everyone at Commerce House and on the VFX crew worked hard to make the visuals come to life and look magical. 360° filmmaking is taking off and we are pleased to be part of that." www.trollpictures.tv