BBC One's TV drama 'Poldark' includes VFX produced by Lexhag in

London, who built and composited detailed set extensions and 3D
matte paintings in Blackmagic Design Fusion Studio 7.
---
Lexhag Rebuilds the World of 'Poldark' with Blackmagic Fusion Studio
'Poldark' is a new eight part television drama now airing on BBC One with visual effects produced byLexhag, a sister company to The Look in London, including detailed set extensions and 3D matte paintings, which were composited in Fusion Studio 7.

The visual effects for the series, based on Winston Graham's first two Poldark novels, were supervised by Lexhag'sAlexis Haggarwho was involved in the series from pre production, working alongside the series production designer Catrin Meredydd, the two series directors and both DPs.
Establishing an 18th century mining world was carried out with attention to authenticity. "All of the exterior mine shots were filmed on location in Cornwall in the west of England, in and around the area's remaining mines," said Alexis. Lexhag had one major reference image for the Grambler mine build from the turn of the century, which provided an insight into how the working mine would have looked. Using a digital scan of the location, Alexis and his team were able to build, position and light structures in 3D in Fusion.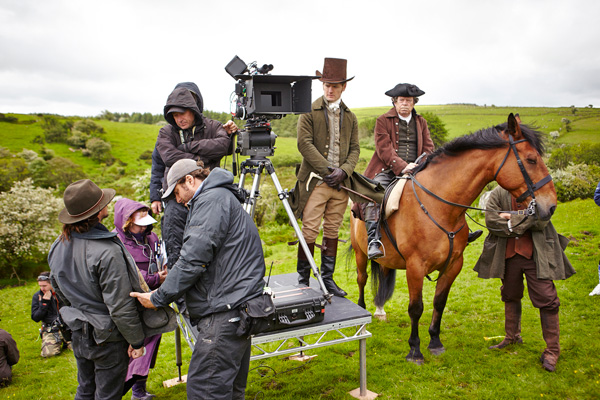 "All of the major set extensions were based on a LiDAR scan," Alexis said. "For Wheal Leisure – the mine Ross Poldark attempts to re-establish - the art department built the lower areas around an existing mine on the Cornish coast and we took over for the higher elements, such as the roof structure and windows. Grambler, the large mine set into the hillside, was a combination of digital matte paintings and 3D elements, all composited in Fusion."
Visual effects artist Ken Turner said, "All the 3D elements were rendered as .exr files and brought into Fusion to relight and grade. The EXR files handle multiple light passes and masks for all of the separate elements, which gives you a lot of control for interactive adjustments in Fusion. Once the still frame was close to the finished article, I then took it into Photoshop for a final paint, breaking up the clean CG edges with grime and rock before taking it back into Fusion where I added people, smoke, grain, lens aberrations and lots of little tweaks to make the still matte painting come to life."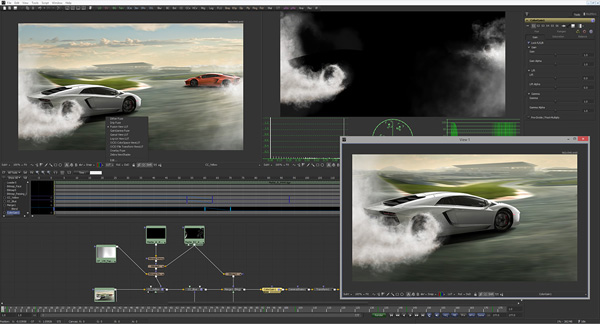 "Fusion is fast and flexible," Alexis said. "It has a great 3D workspace, which is where more of our composting happens these days so that we can solve a lot more of our problems in 3D space. Speed is the key for us. Keeping your creativity alive while compositing has always been a challenge. Waiting for elements to render or playback was always frustrating. Fusion provides the best of both worlds, fast compositing and the ability to adjust every pixel for absolute accuracy."
Poldark is currently airing on BBC One, and is set for transmission in the United States and Australia later in 2015. www.blackmagicdesign.com