Digital Domain's VFX software MOVA, the facial performance capture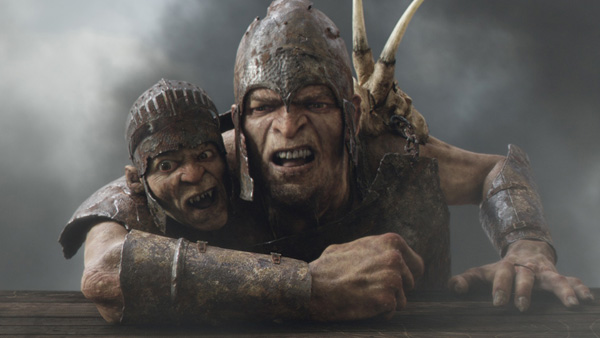 system and Drop, the large scale destruction toolkit, are to receive
Scientific and Technical Awards from AMPAS.
---
Digital Domain VFX Tools Mova and Drop to Receive Academy Awards
Visual effects software developed byDigital Domain, MOVA, the facial performance capture system and Drop, the large scale destruction toolkit, are to receive Scientific and Technical Awards from the Academy of Motion Picture Arts and Sciences. Each year the Academy honours critical innovations that have over time made a significant contribution to and improved the process of making motion pictures.
MOVAhas been an essential means of capturing actor's performances in films such as 'The Curious Case of Benjamin Button' for Brad Pitt's aging facial effects, resulting in an Academy Award for visual effects, 'Harry Potter and the Deathly Hallows', 'Pirates of the Caribbean: On Stranger Tides', 'Transformers: Dark Of The Moon' and 'Tron.' Visual effects artists have usedDropto create destruction in such films as 'Tron', 'X-Men: Days of Future Past', 'Iron Man 3', 'Thor' and the Transformers franchise.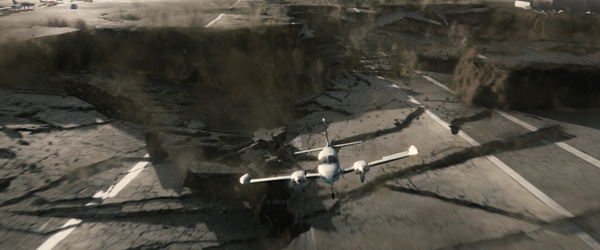 This is the first time that two different systems that Digital Domain develops exclusively have received Academy Awards in one year. Artists at Digital Domain have been awarded this honour four times in the past for their FSIM Fluid Simulation System, STORM, NUKE and Track.
Drop, developed especially during the production of the movie'2012', afforded visual effects team a larger degree of artistic control over simulations and more speed than they had had before. Because it was only necessary to wait, for example, an hour instead of two days to see the results of a simulation, a team was better able to iterate their results and address notes from a director. That is, speed gave them the control to achieve the quality they were looking for.
In this way, Drop became a digital destruction effects toolkit used regularly to realistically blow up 3D models. The shattering occurs first within the design, without changing an object's external appearance. Then, because Drop contains information about the way materials move, the artist can specify where the explosion starts and Drop will determine how the shattered pieces of the building should fly apart during the explosion.
Due to the computational cost of this process, Drop works in conjunction with theBulletopen-source rigid-body simulation system, making the simulated motion of the pieces very fast. The quantity of pieces can also grow very large. Without Drop, breaking up large objects was too complex for many teams but now that destruction can be handled more readily, more productions have the opportunity to explode objects in their stories.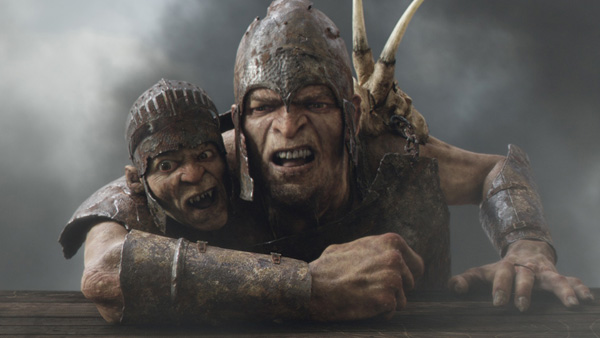 BecauseMOVAis used on people's faces it has attracted a lot of attention and, apart from the films mentioned above, it has also been used on 'Jack the Giant Slayer', 'Green Lantern, 'Snow White and The Huntsman' and 'John Carter'. Its development has also been very challenging because viewers are naturally skilled at recognizing faces and are very hard to deceive. The visual effects team needs to be able to capture all detail and motion of an actor's face simultaneously.
Therefore, MOVA uses an array of numerous cameras and a lighting rig able to record all the details of an actor's performance, with custom software designed to be able to take advantage of so much data to create a high-resolution animated digital 3D mesh of the actor's face. The resolution allows the recording and reconstruction of the true shape of the face thereby preserving the complete performance. Artists can then use this animated face to reproduce the actor in a different scene or transfer the performance to a different CG character.
Digital Domain designed and developed the procedures and software for a production pipeline for high-resolution, markerless facial motion capture data for MOVA. The contour surface capture system they developed for it was nominated for a Motion Picture Academy Technical Achievement Award in 2011.
"We could not be more thrilled about this tremendous honour," saidDaniel Seah, CEO of Digital Domain. "Our teams here work tirelessly and with a passion to find new and innovative ways to improve the industry standards. It is inspiring to be around this talented group of artists and we could not be more proud of them."

Doug Roble, Director, Software Research and Development at Digital Domain for 21 years said, "The awards are a testament to the creativity and range of the software developers and artists at this company. We're constantly pushing the systems that support visual effects forward, giving filmmakers new tools and audiences things they've never seen before."
www.digitaldomain.com