Brandon Parvini talks about making his team's cool motion graphics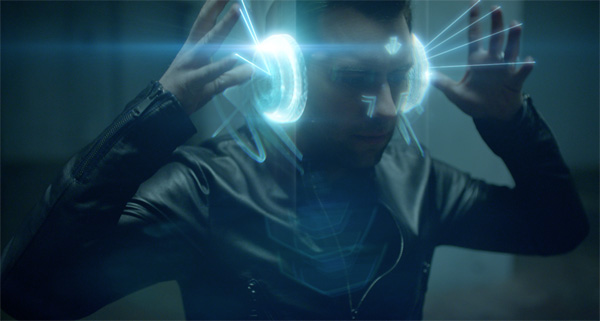 and animation stand out in LA's post market, their tools and talents, and
what to expect next from Ghost Town Media.
---
Ghost Town Media Lives On in Sound and Vision
At the timeGhost Town Mediastarted up in Los Angeles in 2006, they were aware of launching into a huge, very active and competitive post production market. To stand out, they have emphasised their talent for out-of-the-ordinary visual ideas, and ability to balance attention to detail with an approach to projects that continues through all stages of production, and through challenges from creative to practical.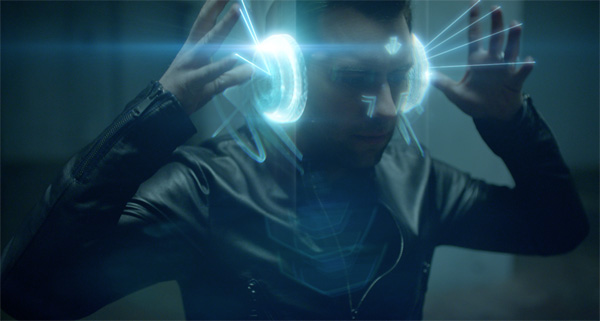 For the company's creative director, founder and lead designerBrandon Parvini, it's important that their team think of themselves as artists first, backed up by technical expertise to support that focus. "Hardware and software are important to us but in the end, they're transient. Artists are real," he said. He feels that identifying yourself as an artist has to come from inside as a conscious choice, because VFX or software training may not specifically address an artistic approach.
Visualising the Vision
Therefore, most of the artists at Ghost Town are generalists, and bring with them backgrounds in other art forms like painting, sculpture and photography as well as digital arts. That fact also goes along with Brandon's preference for letting artists handle shots from start to finish. "An artist owns a shot from design and production to animation, graphics, CG, rendering and compositing, doing whatever it takes to create perfect frames," he said.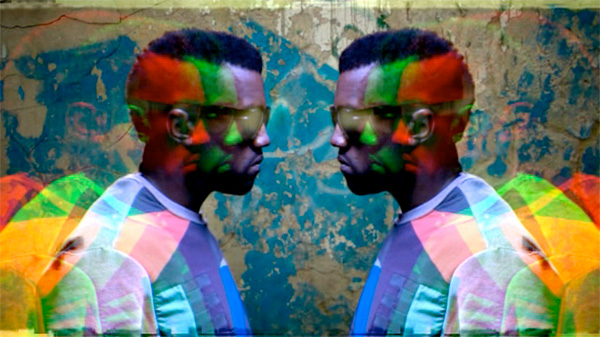 Kanye West - 'Welcome to Heartbreak'

Pre-production is an interesting stage of any project that Ghost Town Media is involved in, not only concepting actual visual elements but creating the initial mood boards and references to start visualising the production, and making decisions about how and when post will play a role. Brandon goes on set as visual effects supervisor, collecting set data and advising where possible on photography and shot design.
This approach is partly due to launching the company with a strong specialty in music videos at a time when the big budget-style music productions had faded and clients were aiming to make each video an individual, artistic statement of what a performer could do. The creative, subtle use of motion graphics integrated with live action supports that desire especially well, and has become a trademark of Ghost Town's work. Examples of this kind of work can be seen in their videos forLinkin ParkandKanye Westespecially. Other Linkin Park projects can be seenhere'Waiting for the End', andhere'Until It's Gone'.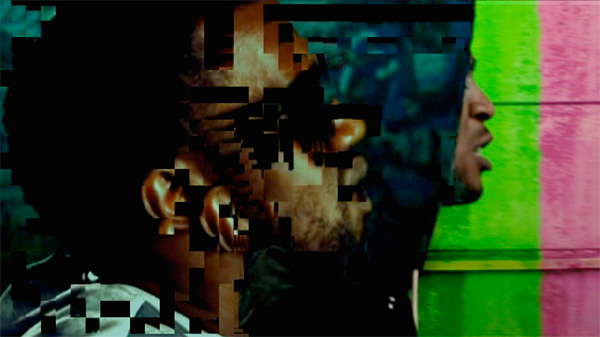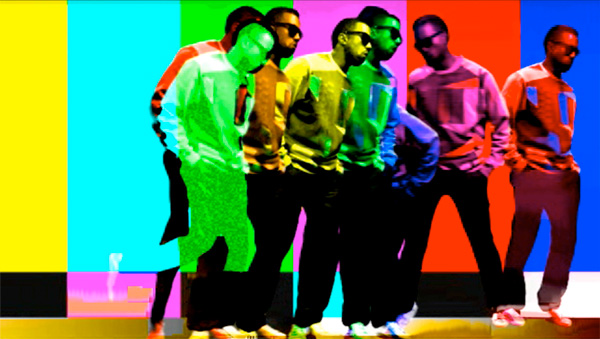 Process into Motion
Not surprisingly, the graphics start with listening, knowing how the rhythm works and, from there, how it can be visualised. On music videos in particular, a suggestion phase comes before the shoot when they try to find a visual language for that project. An approach similar to synaesthesia – blending two senses like sound and vision into a shared experience – helps make the sound visible in an intuitive way. The results of this stage usually lead to such decisions as whether to base shots on 2D compositing or 3D builds, for example, or to capture certain looks in camera or in post.
In'Greyhound', the team produced a 3 minute spot for Absolut that also served as a video for new music fromSwedish House Mafia– a double visualisation project that involved 3D CG animation integrated into a live action desert environment flooded with sunlight. On the flip side of the story we see a massive, dark environment illuminated by animated holographic effects, this time interacting closely with three actors and the music. Some of their concepting stage is shown here: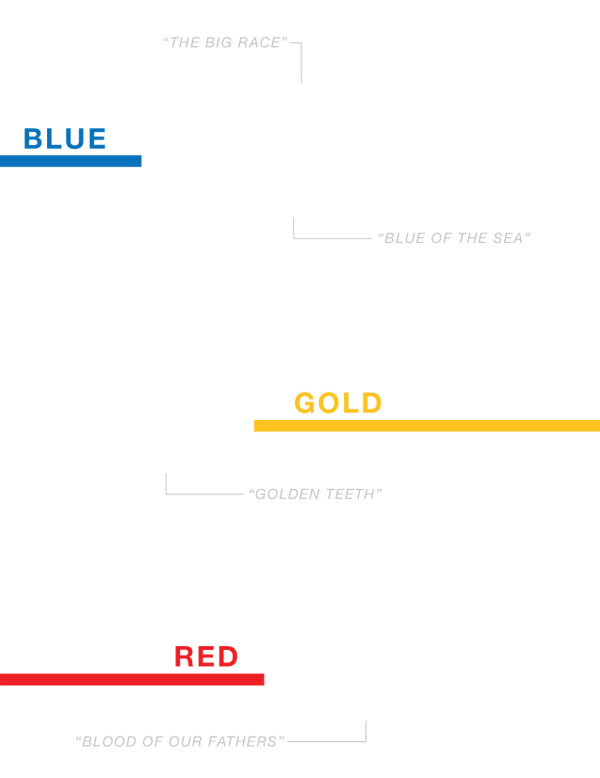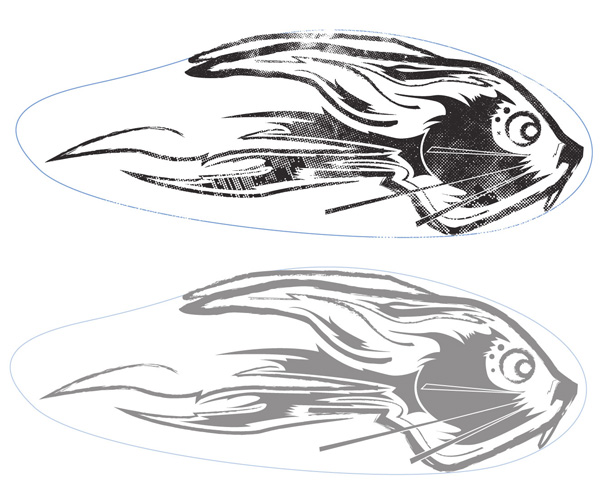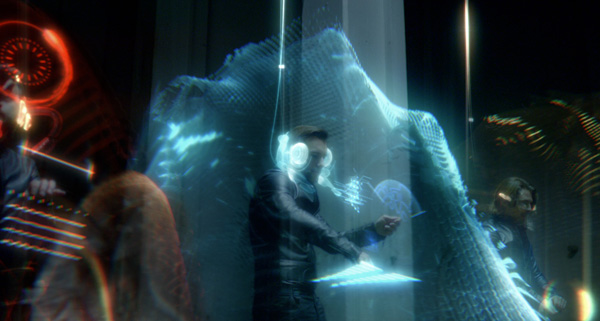 Absolut - 'Greyhound'

The main tools in use at the studio aren't so unusual - After Effects and other software from the Adobe CS Suite, Final Cut Pro, MAXON Cinema 4D, ZBrush, Red Giant Trapcode, Imagineer Mocha and Syntheyes. The important point is for everyone to able to use them with a lot of flexibility.
Look Twice
The whole team usesCinema 4Dfor motion graphics - and for a wide range of other tasks as well. "It's very flexible so we can use it for visual effects, simulations and rendering," said Brandon. "The user interface is fairly easy for everyone to get used to, and it has different paths and routes to a great looking result without deep time sinks, so we can make it do just about whatever we need. The new version of Cinema 4D, Release 16, has made a difference. For one thing, the updatedReflectance Shadersystem has been awesome to work with.
"Seeing the various texture systems becoming more unified has been really helpful with overall workflow. The more alike the systems – like V-Ray, Octane and Cinema 4D - become, the more likely you are to try out different approaches for the different styles of projects that come through. Having tools like Cinema 4D has given us a chance to develop some very unusual looks for projects, something we are now recognised for and a major reason people call on us."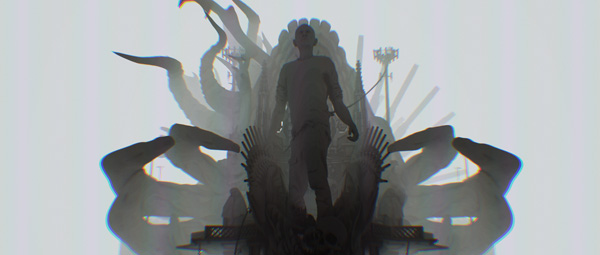 Linkin Park - 'A Light that Never Comes'

Because the foundation of combining live action with graphics is 3D integration, tracking shots and carrying out accurate camera solves is essential. Brandon said, "We mainly use Syntheyes for tracking. One of our artists,David Torno, is an expert in these skills and has helped us all become pretty efficient at doing this." A very creative application of that skill is evident in work on the titles and hallucinatory sequences for a feature film released last year called 'Mall', seenhere. "Because these effects are hallucinations, they need to look unreal but build on reality. The way we handle the 3D integration is a means of doing this, by first looking for the underlying creative in the footage and performances," he said.
Data Acquisition & Motion Capture
Ghost Town works with a small team, based on three full-time artists, and cultivates techniques for efficiently acquiring data for projects instead of always going through lengthier, more labour intensive modelling and texturing work.Photogrammetry, 3D scanningand nowmotion capturehave become useful for the Ghost Town team. Motion capture in particular is exciting for a team whose work is so closely aligned with performance and performers, because it saves a lot of time they would have to otherwise spend on keyframing.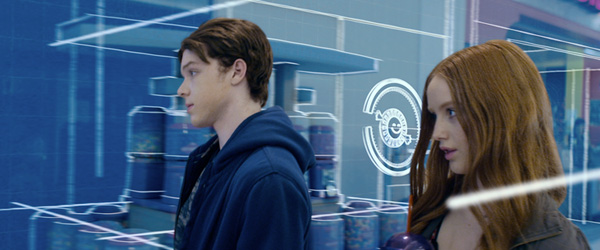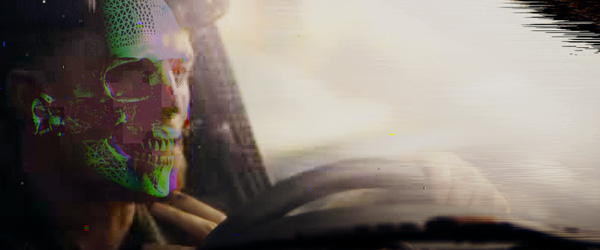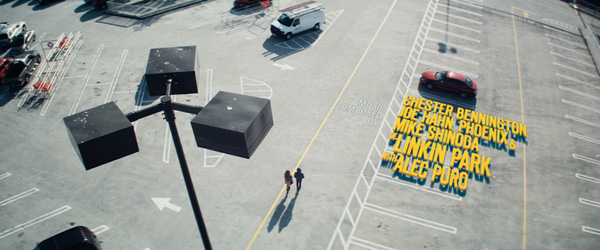 'Mall', Director Joe Hahn

"Our first efforts in mocap have been with prosumer gear - recently we have been usingiPi Softmarkerless motion capture software with the Microsoft Kinect camera. The system is very quick to set up and easy on the performers. So far, we have been using it for a lot of R&D at our office and we are now working on integrating it into projects we have coming up in 2015," Brandon said.
In recent times Ghost Town has been getting involved in post production and visual effects work for more feature films. 'Mall' mentioned above was one of the first, the debut feature from directorJoe Hahn, the sampler and director from Linkin Park. More films will follow, including two for Blumhouse Productions and others that have been keeping them busy over the past year. www.ghosttownmedia.com