Rodeo FX is a winner of the Hollywood Post Alliance Award for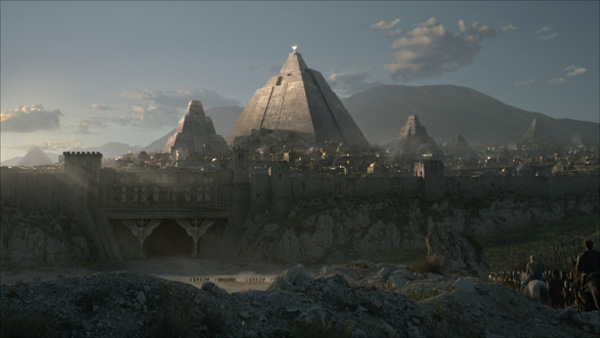 Outstanding Visual Effects - Television, created over 150 VFX
shots as part of the team behind HBO series 'Game of Thrones'.
---
Rodeo FX wins Outstanding VFX HPA Award for Game of Thrones
Rodeo FX is a winner of the Hollywood Post Alliance Award for Outstanding Visual Effects - Television, as part of the visual effects team working on HBO series 'Game of Thrones'. Acting as one of the main VFX vendors on the series, RodeoFX in Montreal created over 150 visual effects shots for the fourth season of HBO's fantasy drama show.
Visual Effects SupervisorMatthew Rouleauled Rodeo FX's team to deliver over 150 shots for Season 4, including the majestic city of Meereen, the CG Unsullied army, the grandiose environment of the White Walker sequence, the Dire Wolves compositing sequences, a 3D zombie horse, a CG ice wall and matte painting surroundings, and the CG cavalry and digital environments of Stannis attack. Matthew said, "The artists put all of their talent and their heart into the work."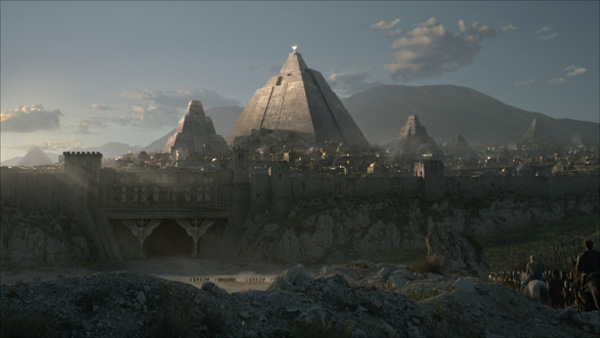 A team of more than a hundred artists, project managers and technicians worked for six months on the impressive visual effects that earned Rodeo FX the trophy. "This prize is the result of an incredible team effort,"Sébastien Moreausaid, President of Rodeo FX and VFX Executive Supervisor on the show. "Matthew did an amazing job leading the team, supported by Producer Isabelle Langlois, Executive ProducerJordan Soles, Project ManagerAnnie Clicheand Compositing Supervisor Patrick David." Rodeo FX also thanks HBO's VFX Supervisor Joe Bauer and VFX Producer Steve Kullback for their work in leading a talented team of VFX studios.
The HPA award follows the VFX team's Outstanding Special Visual Effects Emmy Award win earlier this year. The 9th Annual HPA Awards were presented at an evening event in Los Angeles on 13 November 2014, recognizing individuals and companies for outstanding contributions made to help create features, television programs, commercials and entertainment around the world. Created to foster awareness of postproduction, promote creative and technical excellence, and recognize the achievements of postproduction talent, the HPA awards are presented annually to recipients in 12 different categories. The winners are selected by panels of category peers and other experts.
The fifth season of the series 'Game of Thrones' began filming in July 2014 in Belfast, and is scheduled to premiere in spring 2015. www.rodeofx.com