The Foundry's CARA VR Extends NUKE for VR Content Creation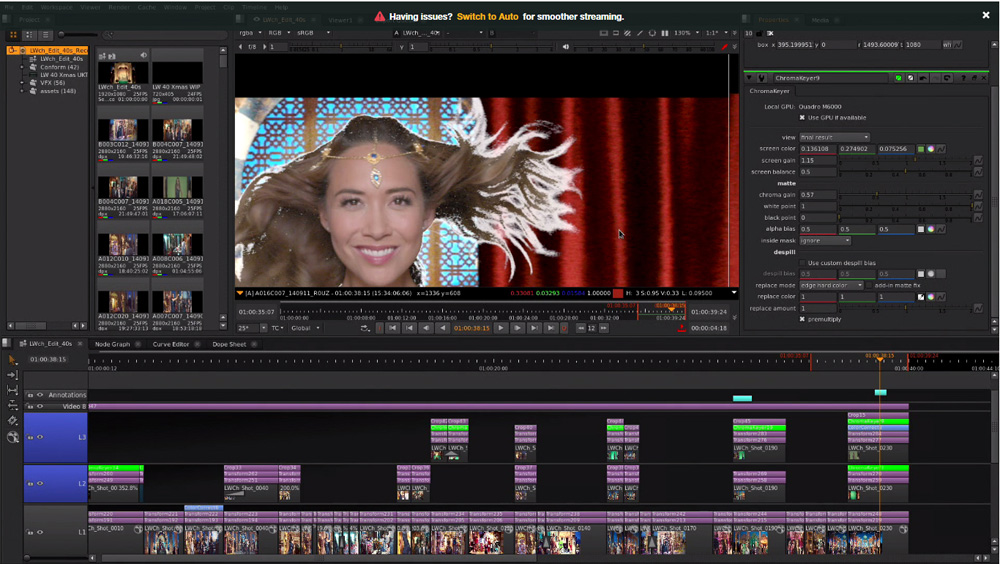 At NAB 2016, The Foundry has launched its VR plug-in, CARA VR, designed to work within the NUKE compositing environment to help ease the creation of immersive 360° imagery from content captured for virtual reality experiences. CARA VR contains tools that extend NUKE's existing native support for compositing multi-camera live-action footage.
Andy Whitmore, chief product officer at The Foundry said, "Virtual reality presents an exciting challenge for the industry and for us. In order to make sure we developed tools that actually help artists tackle that challenge, we worked with them to understand their requirements and the difficulties they face in working with this new medium. They were already using NUKE on VR projects, but CARA VR addresses this kind of workflow more directly, making high-quality VR content creation faster and easier without leaving the NUKE environment."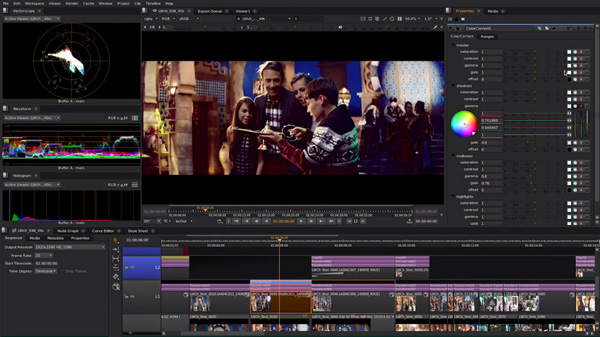 CARA VR comprises four main areas of development. Its stitching tools help solve the physical layout of the cameras in multiple-camera rigs, calculate their focal length and lens distortion, and use depth-dependent warping to merge the consecutive video sequences into an uninterrupted 360° view.
Tools for making plate corrections include the ability to match exposure and colour balance between cameras, stabilise footage to remove horizon roll that can cause motion sickness, and manually correct stitches to create a smooth, immersive experience.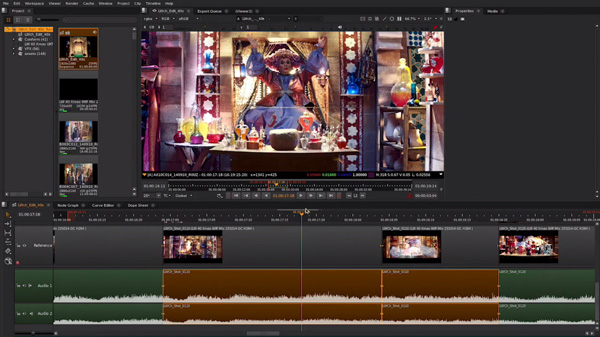 The compositing workflows allow artists to work in a spherical image space, including tracking, paint for rig removal, and ray-trace rendering to place virtual elements into the real-world environment. Users also have an integrated live review process for the Oculus Rift headset to evaluate their work in the context of the end viewing platform directly from within NUKE, including timeline playback in NUKE STUDIO.

The public beta of CARA VR is available now. Customers with a current NUKE license or who download the NUKE 15-day trial are invited to sign up to participate in the program. CARA VR will be available to buy in the coming months.


NUKE 10 Coming Soon
Meanwhile, The Foundry also indicated at NAB that NUKE 10 is due for release very shortly, with an emphasis on performance, stability and productivity in functions including Roto Paint, Vector Blur, timeline manipulation and transcoding. NVIDIA multi-GPU support speeds up processing time for GPU-accelerated nodes on appropriate hardware.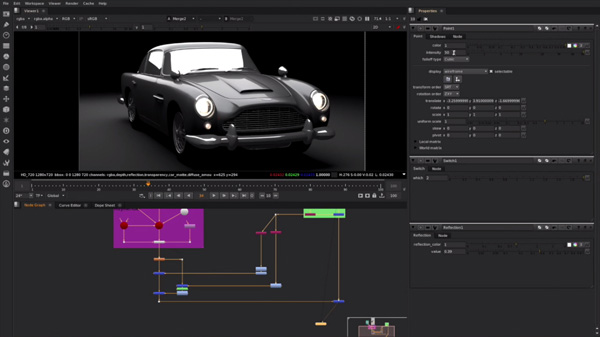 NUKEX 10 and NUKE STUDIO 10 also save time for common clean-up, replacement and augmentation tasks through a new Smart Vector toolset. Using these tools, you can generate motion vectors from image sequences of high enough quality to use to automatically push or warp paint or textures across a range of frames, replacing tedious, time-consuming manual processes.

NUKE STUDIO 10's editorial and finishing tools also receive updates - new Soft Effects in the timeline include real-time chroma keying, colour correction and the ability to create custom GPU-enabled effects, with better audio handling.

NUKE 10, NUKEX 10 and NUKE STUDIO 10 are available in the coming weeks, with HIERO 10 and HIEROPLAYER 10. Certification for a new HP system that will ensure 4K real-time playback in NUKE STUDIO is expected shortly. www.thefoundry.co.uk