AEAF Entries Show VFX and Animation Expertise in TV & Web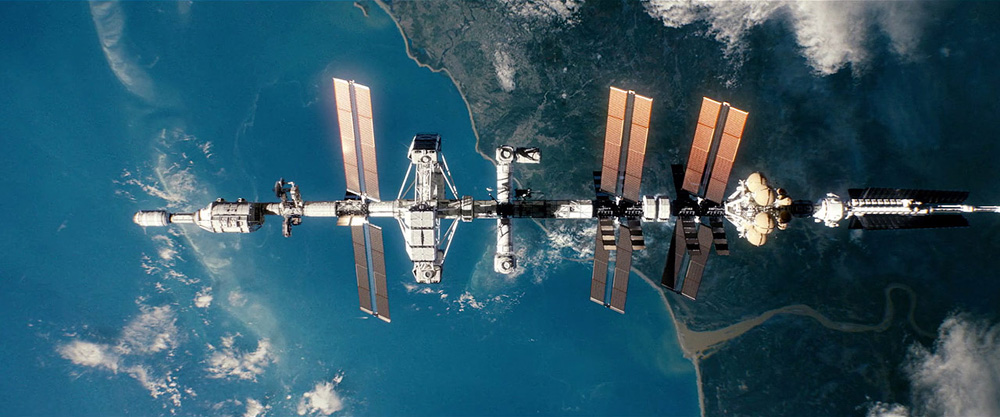 AEAF has received some top entries in the TV series, commercials, idents and web viral categories including BlueBolt's invisible VFX for some of the UK's best known TV shows, Glassworks' eye-catching commercials and web viral project 'Ares: Our Greatest Adventure' from Juice in Poland.
Below are some highlights from the festival so far. Follow the links to view them in the AEAF Online Festival where you will find many other beautiful entries. More are being added every day. Don't forget to enter your own team's projects before the entry deadline 30 June 2016. The Entry Form is HERE. For enquiries please contact This email address is being protected from spambots. You need JavaScript enabled to view it..
AEAF 16 - 17 August 2016
Register to attend AEAF 2016
AEAF Speaker Lineup & Session times at a glance
16 August
11am 16 August
PRODUCING LONG FORM ANIMATION
Practical advice on how to get such projects off the ground and into production
Stefan Wernik
Co-Director of The Magnificent Itch
themagnificentitch.com.au
Stefan will talk about the significance and value of producing long form animation projects - TV series and films - and how the Australian industry will benefit and grow through focusing on long form story and character development. He will also discuss the process and techniques involved in getting
12 noon 16 August
VR/360 PRODUCTION
The Practicalities of Creating Virtual Reality
Tracey Taylor
Executive Producer and General Manager
The Pulse
experiencethepulse.comAfter working on large screen, interactive and VR/360 projects for over 10 years, Tracey is highly experienced in bringing together the necessary skills, resources and teams, and how to develop a pipeline. She'll talk about keeping story as the driver throughout production and keeping up with emerging tools and methods.
1pm LUNCH BREAK & Networking

2pm 16 August
FROM GEARS OF WAR TO LEGO STAR WARS - DECONSTRUCTING GAME CINEMATICS
Dane Maddams Executive Vice President
& Mick Hammell Head of production
plasticwax.com
Dane and Mick will be putting together their collective experience and expertise in games cinematics to reveal what it takes to produce top notch campaigns for games. Dane combines his vision as producer/director with Mick's perspective as production manager for an interesting session.
3pm 16 August
NEW TECHNIQUES IN MOTION GRAPHICS
Simon Bronson
Motion Designer / Head of Design - Method Studios, Melbourne
simonbronson.com
methodstudios.com.au
Simon Bronson will speak about exciting new techniques and tools he has developed for motion graphics. Based on some of his own recent projects, he will show how he has used motion capture with Cinema 4D, and leveraged plugins like Plexus and Particular to make digital work look less digital. He has also been discovering unusual new online sources of inspiration ranging from Instagram to apps like 8bit Photo Lab.
4pm 16 August
VR EXPLODED - A VIRTUAL RIDE THROUGH LIQUID, REFLECTIVE BLOCKS AND CRYSTAL SIMULATIONS
Simon Maddison VFX Supervisor Cutting Edge
& CG and VR lead, Aevar Bjarnason
cuttingedge.com.au
Simon and Aevar will discuss their latest VR project, a virtual ride through an environment of liquid, millions of reflective blocks and dazzling crystal simulations.
5pm 16 August
PANEL SESSION - with the day's speakers
IS OUR FUTURE REALITY VIRTUAL? - AUGMENTED REALITY - IMMERSIVE

5:30pm 16 August
NETWORKING and R&R in the Chauvel bar
17 August
10am 17 August
CINEMA 4D AND AFTER EFFECTS Innovative use of Cinema 4D and
After Effects in creating motion graphics
Tim Clapham
Creative Director
Luxx
luxx.com.au
11am 17 August
TITLE SEQUENCE DESIGN
Scott Geersen
Director and Titles Designer
Substance
sbstnc.co
12 noon 17 August
Colin Renshaw
VFX Supervisor Co-founder Alt.vfx
altvfx.com
1pm LUNCH BREAK & Networking
2pm 17 August
Glenn Melenhorst
VFX Supervisor
Iloura
iloura.com.au
3pm 17 August
Paul Butterworth
Visual Effects Supervisor - Director
Animal Logic
animallogic.com
Paul will share the innovations and creative processes as they evolved on his
most recent projects at Animal Logic
4pm 17 August
To be announced

5pm 17 August

DISRUPTION - The future of VFX

PANEL SESSION with AEAF's speakers about disruptive new ways of creating, distributing and experiencing visual content using: Cloud services - Light Field technology - VR and immersive storytelling and more.

5:30pm 17 August
Drinks Reception & networking

7-8:30pm 17 August
AEAF AWARDS

After Awards drinks and networking
AEAF Schedule
Speaker Program
11am - 5pm 16 August
10am - 5pm 17 August
5:30pm 16 August
NETWORKING and R&R in the Chauvel bar
AEAF Awards
Cocktail Reception 6pm 17 August
AEAF Awards Screening 7:30 - 9pm
After Awards drinks and networking
'Ares: Our Greatest Adventure' – Juice
The VFX team at Juice in Poland have submitted their work on 'Ares: Our Greatest Adventure', part of the viral campaign preceding the release of the feature film 'The Martian'. The film introduces the film's mission and heroes following the formula of science TV series 'Cosmos: A Spacetime Odyssey'. To make audiences feel the fictional mission was a real event, the Cosmos TV show's aesthetics were faithfully recreated, and scenes from space were shown looking as realistic and recognisable as recorded video, built with visual effects borrowed directly from vendors on 'The Martian' itself, Framestore and MPC.

One of their key initial tasks was look development of the characteristic photoreal nebula, which contained so many of the film's key visual elements that they needed to nail the look early on in the project.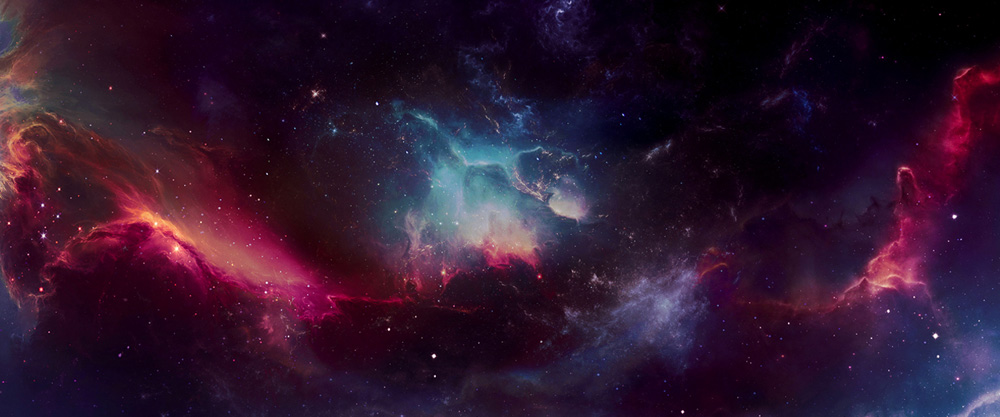 Framestore's Hermes spaceship asset was extremely complicated to integrate into their pipeline, but once it was set up, its effect on the look of the whole project was immediately visible. Because clips from the actual film are included, they had to match the same level of realism in their compositing and rendering. NASA footage and imagery of the international space station were other sources of reference.
To support the narrative, Juice created holograms depicting the complex orbits the characters undertake in the story, and other holograms of the astronauts' suits, which involved building all of the astronauts and their suits in 3D to begin, and then projecting the holographic results onto the photorealistic nebula backgrounds. All together, Juice contributed concept design, compositing, lighting & shading, matte painting, FX, and modelling, layout and animation to this project.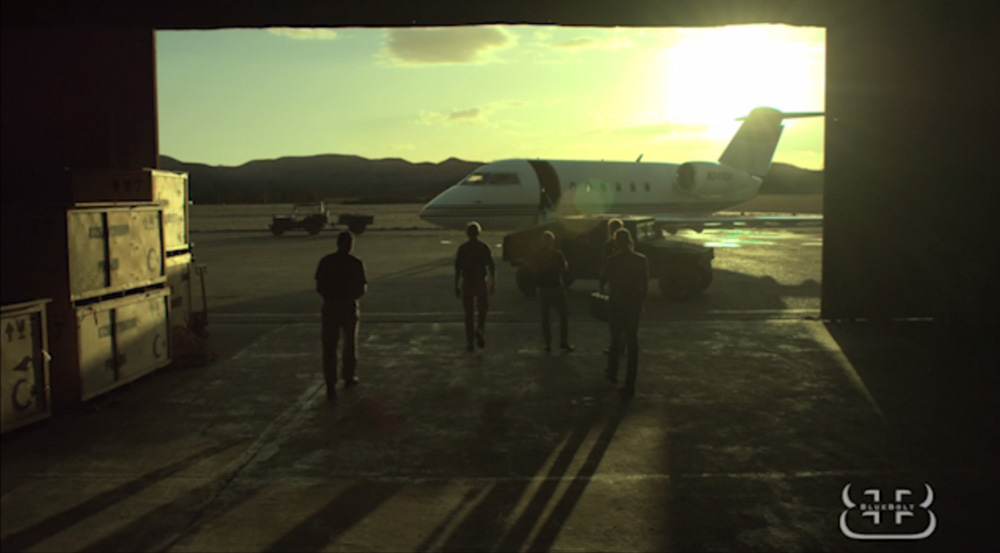 Television Drama VFX - BlueBolt
Excellent entries into the TV series category have come from BlueBolt in London, who created invisible effects for three of the UK's top dramas. On BBC One's adaptation of Tolstoy's War and Peace their remit was to create Russian soldiers fighting the Napoleonic Armies on a massive scale. The team also helped create the correct look of period Russia that required many different set extensions, matte paintings, extensive clean up and removal of modern day elements. The shot count was nearly 300 shots across all six episodes.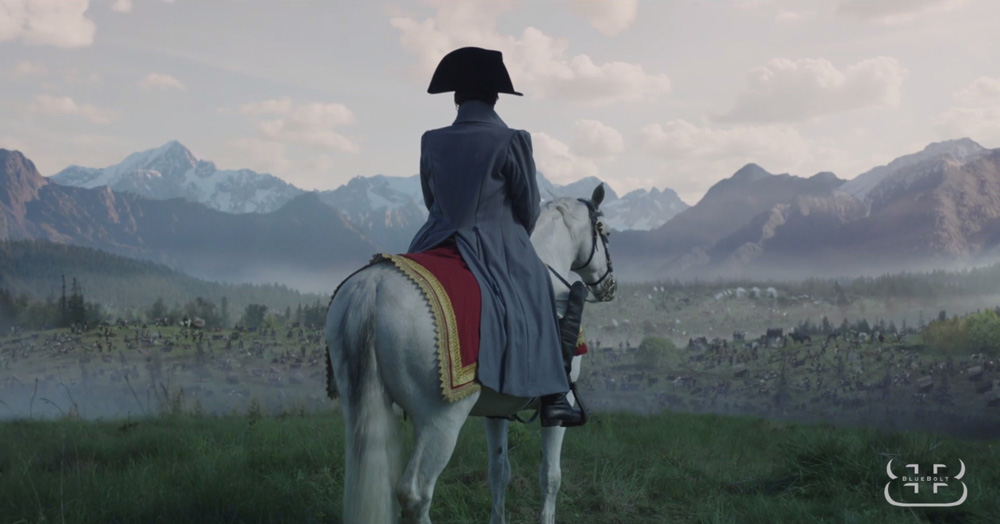 Also for BBC One, BlueBolt worked on 'The Night Manager', a contemporary John le Carré story of arms dealing and double crossing set against the events of the Arab spring. The team produced just under 100 VFX shots for the production, setting the scene for key dramatic sequences such as the demonstration of the armaments, a frightening and violent 'fireworks' display. This involved a combination of CG fighter jets and drones and a carefully orchestrated sequence combining practical and CG FX.
BlueBolt was also the sole VFX provider on 'The Last Kingdom', an eight-part Saxons vs Danes period drama. A large team of BlueBolt's artists conquered almost 400 VFX shots in 9 months, ranging from creating Saxon Fortresses and villages, flotillas of Viking Ships and environments to set the scene for the earthy performances. BlueBolt created a digital crowd tailored to the dramatic requirements of the Last Kingdom's historical battles, featuring the shield wall tactic. Battle scenes were brought to life using a combination of carefully planned and supervised live action elements combined with digital armies, giving scale, drama and a gruesome realism to the story.
'Ant-Man' Main on End Titles - Sarofsky
The motion graphics team at Sarofsky developed and produced the main-on-end titles for 'Ant-Man'. Because one of their favourite aspects of the film was how the story switched scale so effortlessly, they used that idea as the motivation behind their title treatment. Once they had developed the scale concept, they created a look that was totally new within the Marvel Universe. They drew inspiration from the production design surrounding the Pym Particles, which are contained in a beautiful, glowing red liquid.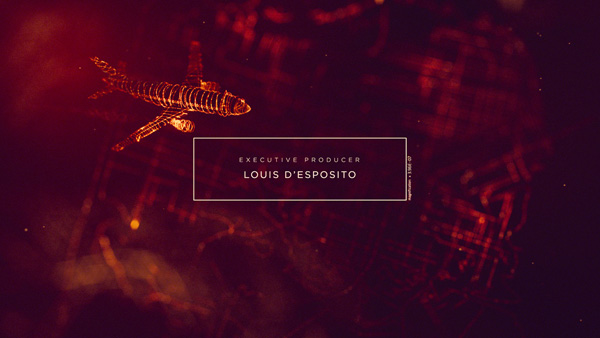 Their approach allowed them to both connect visually to the film without making it feel like just another scene in the movie and depict the macro and micro worlds - all in the same visual language. It was created with a combination of Cinema 4D and Autodesk Smoke, Maya and Softimage, composited with Nuke and put together with Premiere Pro.
'Bottersnikes and Gumbles' – Cheeky Little & Mighty Nice
In a far-away, forgotten valley, heaped with abandoned junk, a timeless battle rages between good and evil - and also between squashy and scaly, happy and grumpy, clever and wily, handsome and plain old ugly. This is the land of Bottersnikes & Gumbles, and also the setting for a new TV series developed and produced at Cheeky Little and Mighty Nice studios.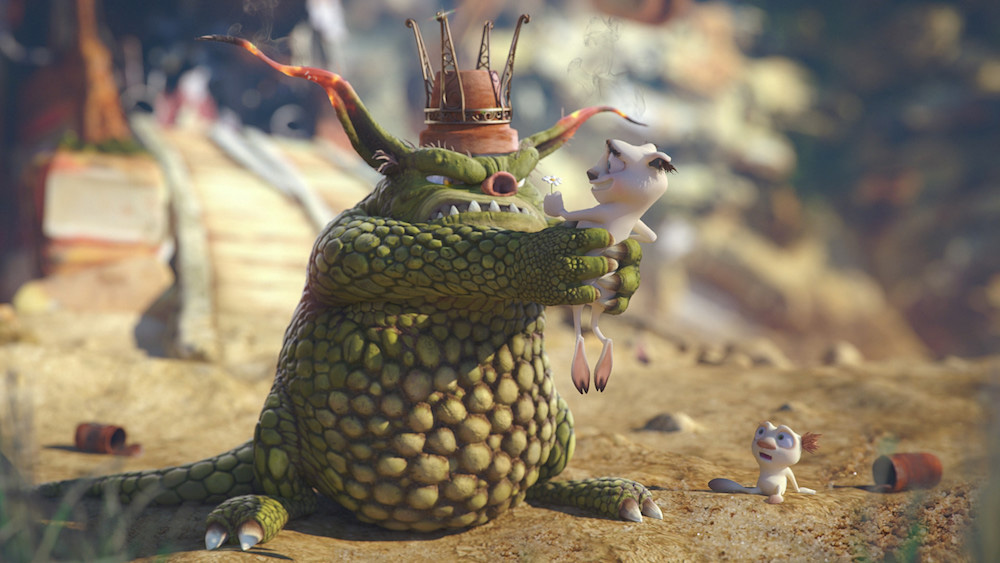 Based on a series of children's books, the three Gumble heroes can squash and stretch into any imaginable shape without damage, but must avoid capture by the Bottersnikes – the stinkiest, ugliest, laziest and most mean spirited of creatures who eat mattress stuffing and rusty nails and like to put gumbles to work whenever they can lay their claws on them. These characters and the Gumble Valley were all created and animated in Maya.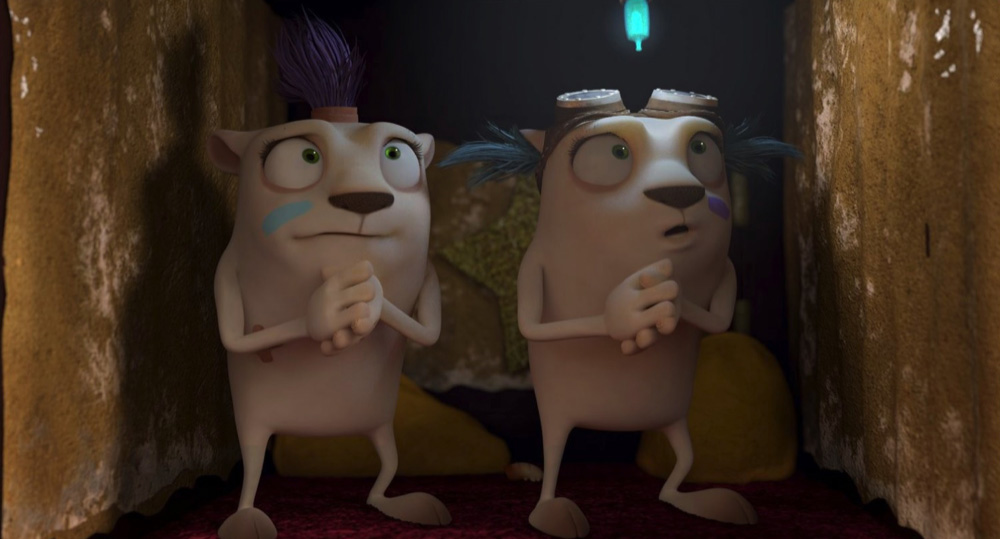 Smoooth & Nike's Attack - Glassworks
Strange and mesmerizing are not words often associated with financial ads. However, Glassworks in London and Amsterdam created three weird, wonderfully 'smoooth' ads for Swedish e-payment company Klarna that have both of those qualities. To communicate the idea of smoooth, the ads show a fish taking a thrilling ride down a slide and across a floor, a cheese slicer carving a flowing slice from a long block of cheese, and a very hairy creature swimming carefree through a pool. The creative approach - and Glassworks' brief - was to keep the spots minimal, graphic, intriguing and extremely smooth inspired by the best real-life examples of all three theme elements.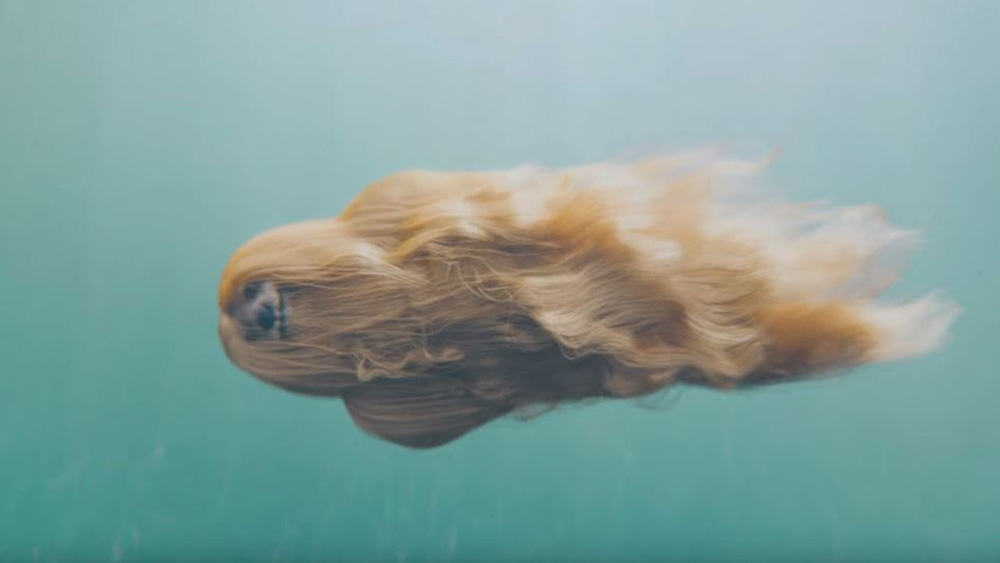 In Glassworks' introduction to the new Nike Tiempo Legend 6, Tiempo is the boot of the attacking striker, the unstoppable player that sparks the offensive. The boot is his tool of choice, perfectly formed for his mission to attack and score. The campaign's key word has always been 'attack' and all creative decisions have been formed around it, while the team's job was to create a piece with strong visuals revealing the boot's innovation. All of these astonishing effects, plus Klarna's creatures and animation were created at Glassworks in Softimage with Nuke and finished in Flame.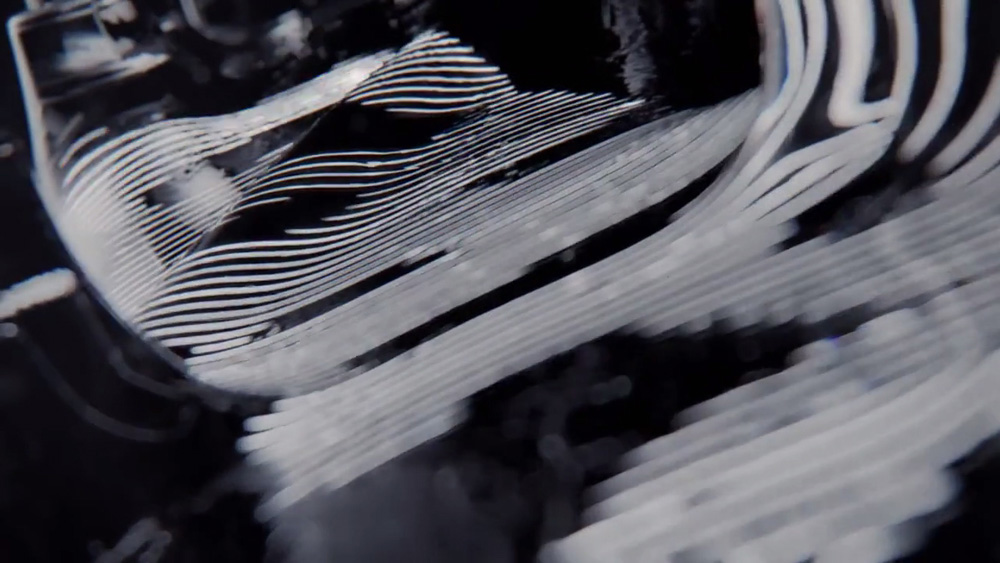 'Glory of Heroes' – Mirari&Co
Mirari&Co took on the challenge of a 20 sec animation for the grand opening of an international martial arts competition 'Glory of Heroes'. Taking inspiration from the toughness of marble statues, they chose to capture beautiful moments in various martial arts and show them in the form of still poses. But the finished spot is far from static. A highly dynamic camera combined with perfect sequences of fighters' poses, together create a dramatic intro. The team worked in 3ds Max using the Octane renderer.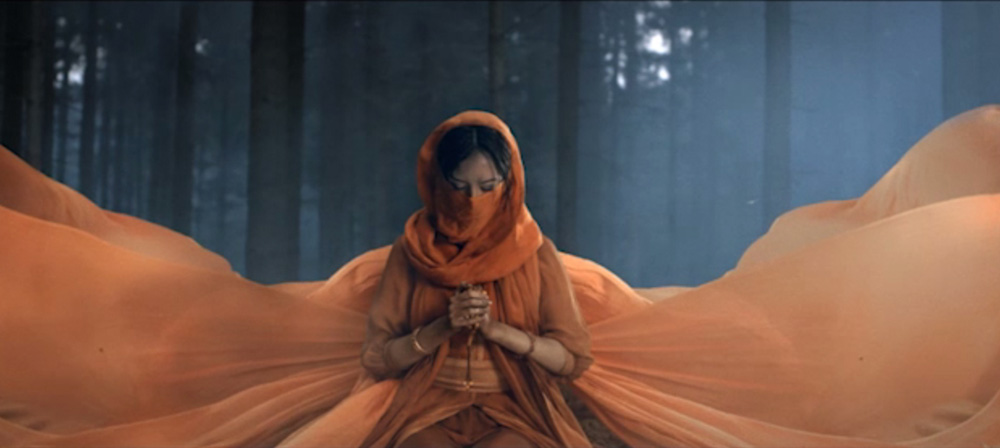 'Jagon' - Filmakademie Baden-Wuerttemberg
To give the characters in the film 'Jagon' the power the director wanted to show, it was essential for the film crew to work on set with the VFX team. In the opening sequence we see digital arrows almost killing the protagonist. With 12 film cameras on set, just ahead of the big showdown, the fight sequence and full environment was replicated in 3D to make a spectacular series of camera moves possible, as well as the shock wave the hero unleashes to win the fight – all demanding substantial digital supplement. This film is the R&D project of Yafes Sahin working as TD with fellow students from Filmakademie Baden-Wuerttemberg in Stuttgart, Germany, using Maya with Houdini and Nuke. www.aeaf.tv