Paul Butterworth Runs the VFX Machine at AEAF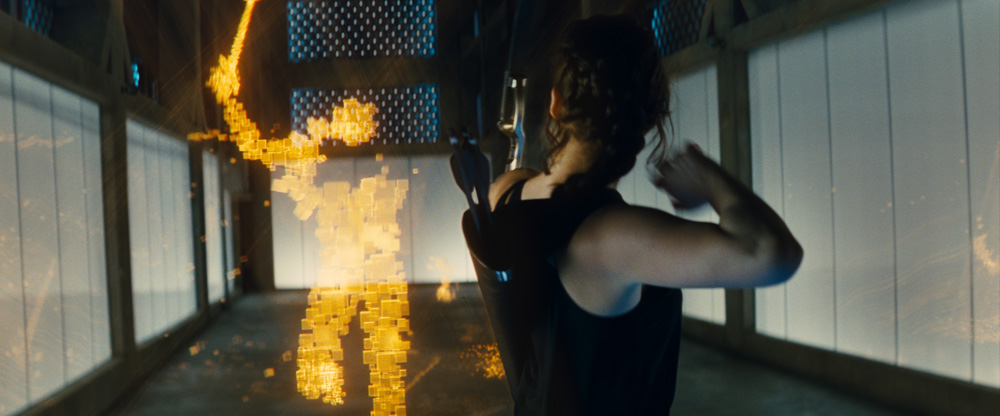 Paul Butterworth at Animal Logic is one of Australia's most experienced Visual Effects Supervisors. He will be among the speakers at AEAF 2016 in August, and recently talked with Digital Media World about his work, background and inspiration.
Paul's skills in visual effects and design, gathered over the 22 years he has spent working in film and television, encompass graphic design and illustration, concept development, on-set supervision and matte painting. One of his specialities is using his talent and training in graphic design to tackle the challenging feature film projects Animal Logic is known for.
"I had an art teacher at school who pushed his artistic talent in lots of directions, to many art forms and many pursuits," Paul said. "I think it's partly because of him that I tend to look beyond traditional solutions, and develop approaches to VFX projects based in graphic design and problem-solving.
AEAF 16 - 17 August 2016
Register to attend AEAF 2016
AEAF Speaker Lineup & Session times at a glance
16 August

AEAF VR Hub - VR projects for you to experience throughout the event

11am 16 August
PRODUCING LONG FORM ANIMATION
Practical advice on how to get animated features, TV series and other long form projects off the ground and into production.
Stefan Wernik
Co-Director of The Magnificent Itch
themagnificentitch.com.au


12 noon 16 August
VR/360 PRODUCTION
THE PRACTICALITIES OF CREATING VIRTUAL REALITY
Tracey Taylor, Executive Producer
and General Manager The Pulse
experiencethepulse.com

1pm LUNCH BREAK & Networking

2pm 16 August
FROM GEARS OF WAR TO LEGO STAR WARS - DECONSTRUCTING GAME CINEMATICS
Dane Maddams Executive Vice President
& Mick Hammell Head of production
plasticwax.com

3pm 16 August
NEW TECHNIQUES IN MOTION GRAPHICS
Simon Bronson
Motion Designer / Head of Design - Method Studios, Melbourne
simonbronson.com
methodstudios.com.au
4pm 16 August
VR EXPLODED - A VIRTUAL RIDE THROUGH LIQUID, REFLECTIVE BLOCKS AND CRYSTAL SIMULATIONS
Simon Maddison VFX Supervisor Cutting Edge
and CG & VR Lead, Aevar Bjarnason
cuttingedge.com.au

5pm 16 August
PANEL SESSION - with the day's speakers
IS OUR FUTURE REALITY VIRTUAL? - VIRTUAL & AUGMENTED REALITY - IMMERSIVE PRODUCTIONS

5:30pm 16 August
NETWORKING and R&R in the Chauvel bar


17 August
10am 17 August
CINEMA 4D AND AFTER EFFECTS Innovative use of Cinema 4D and
After Effects in creating motion graphics
Tim Clapham
Creative Director
Luxx
luxx.com.au
11am 17 August
TITLE SEQUENCE DESIGN
Scott Geersen
Director and Titles Designer
Substance
sbstnc.co
12 noon 17 August
Colin Renshaw
VFX Supervisor Co-founder Alt.vfx
altvfx.com
1pm LUNCH BREAK & Networking

2pm 17 August
Glenn Melenhorst
VFX Supervisor
Iloura
iloura.com.au
3pm 17 August
Paul Butterworth
Visual Effects Supervisor - Director
Animal Logic
animallogic.com
Paul will share the innovations and creative processes as they evolved on his
most recent projects at Animal Logic
4pm 17 August
To be announced

5pm 17 August

DISRUPTION - The future of VFX

PANEL SESSION with AEAF's speakers about disruptive new ways of creating, distributing and experiencing visual content using: Cloud services - Light Field technology - VR and immersive storytelling and more.

5:30pm 17 August
Drinks Reception & networking

7-8:30pm 17 August
AEAF AWARDS

After Awards drinks and networking

REGISTER TO ATTEND
AEAF Schedule
Speaker Program
11am - 5pm 16 August
10am - 5pm 17 August
5:30pm 16 August
NETWORKING and R&R in the Chauvel bar
AEAF Awards
Drinks Reception 6pm 17 August
AEAF Awards Screening 7:30 - 9pm
After Awards drinks and networking

AEAF VR Hub - VR projects for you to experience throughout the event
Chauvel Cinema 249 Oxford St Paddington 2021
Venue and Registration details
Full two-day Speaker program and AEAF Awards Screening,

Early Bird price with discounts for multiple bookings
1 person $145
2 - $138 per person
3 - $131 per person
4 - $125 per person
5 - $119 per person
plus gst
AEAF Awards Screening ONLY - with discounts for multiple bookings
1- person $32
2 - $30 per person
3 - $38 per person
4 - $27 per person
5 - $25 per person
plus gst
REGISTER TO ATTEND
For enquiries or special requests including group discounts - please call or email us. This email address is being protected from spambots. You need JavaScript enabled to view it. Tel 02 9332 2822

Chauvel Cinema 249 Oxford St Paddington 2021


Graphic Problem-Solving
"An aspect of being VFX supervisor that I especially like is being able to surround myself with a team of artists that come from varied backgrounds and education. We can attack problems and projects from different angles and find something new and interesting – and that's important because, of course, a perennial request we hear from clients is to 'show us something that has never been seen before'.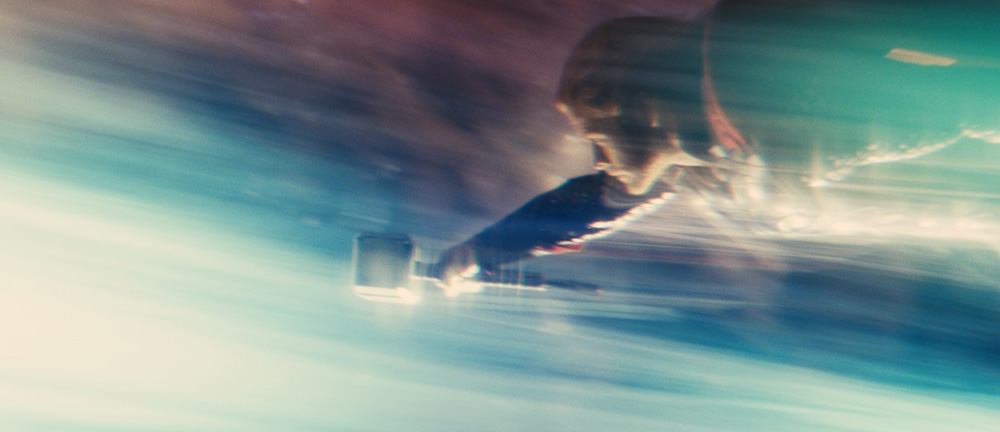 "While that is a challenge, it also gives us creative freedom - the problem hasn't been solved for us. We can use a little psychology to explore what appeals to the client. We also find 'holes' in the film where pieces of the story are missing that we can fill through the use of visual effects."
That extended experience of working in design, animation and visual effects has given Paul a long perspective on the industry and on what has changed. "Producers' expectations certainly have changed but they still have to be balanced against budgets. That is the key equation behind all projects. What's different now is the speed of turnaround on feature films," he said.
"The post schedule is much shorter, which means thinking time is shorter. The budget is often smaller, even though the VFX shot count is higher and the size of the team is the same. Those short time frames may also mean learning to let go of your project sooner, which can be the hardest part!"
Paul believes that software development for major applications such as Maya and Nuke is finally maturing and levelling off to a degree, although new tools and updates continue to roll out. He said, "For some years, every new development threw a wildcard into projects we were working on. Optimisation for tools, pipelines and the workflow ate into a project's time frame, as well as just having the time to familiarise ourselves with it.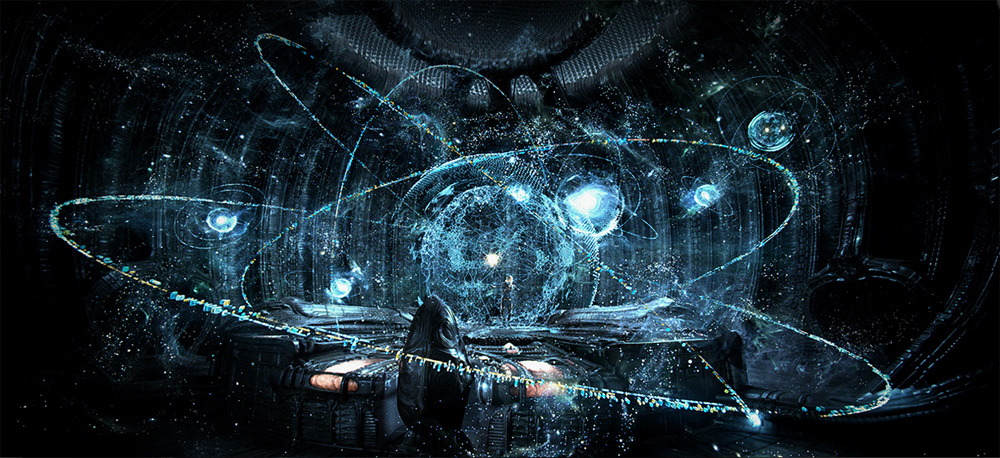 "Another question on artist's minds right now is GPU vs CPU rendering. It's a hardware topic we can usually leave to the R&D team, but it poses a challenge about how best to optimise a pipeline - for image quality, speed or resource allocation.
Driving the Machine
"Projects come in pretty quickly, one after the other, but one way we can take advantage of that is by thinking of our development as an on-going trajectory in the background. The research we do and what we learn for one project adds to our expertise and continues into the next project, which then leads us into learning something different."
As much as any other single factor, the VFX team and the artists are where you'll find Paul's commitment, across all projects. "Tools are critical and interesting, and we have to keep up and know how to use them. But it's the people that make the greatest difference to the outcome of a project. Over time, how the team members all fit together improves, as well as our individual skills, until we run like a machine – only better. Once projects get underway, I'm like the conductor monitoring the rhythm of the team as a whole," he said.
Before taking his current role at Animal Logic, where he works on feature films and commercials, Paul founded and ran FUEL VFX, also taking the role of VFX supervisor and director. As well as many memorable commercials, Paul's and his teams' style is identifiable in signature looks from several blockbuster movies. These include the Bifrost Bridge from 'Thor', the Orrery from 'Prometheus', for which Paul earned a BAFTA nomination, and the elusive shape-shifting archers from 'The Hunger Games 2: Catching Fire'.
Paul's talk at AEAF will include insights from all of this work, and look ahead at changes coming to the future world of visual effects. Find out about all speakers coming to AEAF and how to enter the AEAF Awards at www.aeaf.tv