Ed Ulbrich Joins Deluxe to Lead VFX and Virtual Reality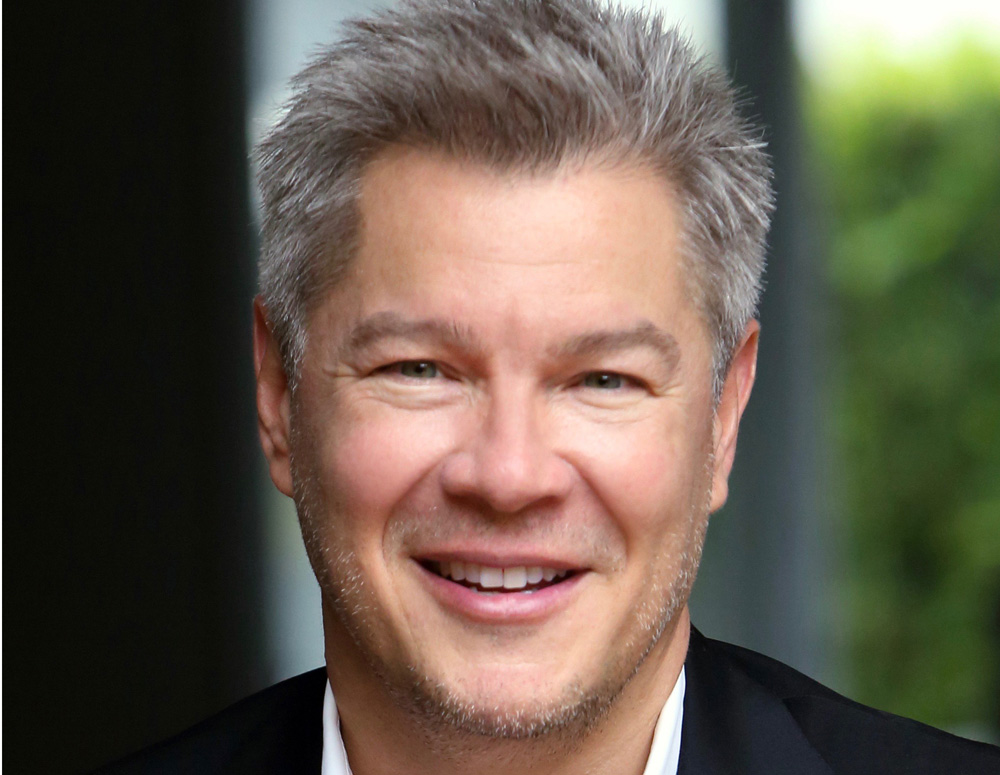 Deluxe Entertainment Services Group has announced that former Digital Domain CEO Ed Ulbrich has joined the company as President and General Manager of Deluxe Visual Effects and Virtual Reality services. He will lead Deluxe's Method Studios and Iloura, reporting to Deluxe CEO John Wallace, aiming to unify global VFX operations to extend the scale and capabilities of services for feature films and advertising. Ed will also drive and grow Deluxe VR, a dedicated unit leading the creation of virtual and mixed reality experiences for entertainment, communications and commerce.
"Method Studios and Iloura are doing extraordinary work in Los Angeles, Vancouver, New York and Australia," he said, "There's an enormous opportunity to unify the talented teams in other disciplines across Deluxe into a global VFX force, making the best use of different skills and the economics of different regions to serve clients on a bigger scale. On the VR side, Deluxe has made a significant investment in helping clients in all areas understand this new medium by building the capabilities of a full service agency and creating new experiences. In both VFX and immersive content it's an exciting time to be joining Deluxe."
Ed Ulbrich is a producer and was an executive at Digital Domain from the company's inception in 1993. He helped build, grow and manage the company to become one of the largest, Academy Award-winning, digital production studios in the motion picture and advertising industries. In his 20 years with Digital Domain, he held roles including Executive Producer, President of Commercials, EVP of Production, Chief Creative Officer and ultimately CEO, and was the architect of its advertising production business.
His producing credits include Lionsgate/Summit's 2013 feature 'Ender's Game' and the Tupac Shakur hologram for Dr Dre's and Snoop Dogg's 2012 Coachella performance. He executive produced the Academy Award-winning visual effects for 'The Curious Case of Benjamin Button', 'Titanic' and 'What Dreams May Come', along with other top features and also music videos for Lady Gaga, the Rolling Stones, Michael Jackson and others, plus and over 500 commercials. He is both a Cannes Lions Titanium Award winner for 2012 and former Juror in 2013.
Deluxe CEO John Wallace said, "Our capabilities in visual effects extend across features, television and advertising, with dedicated specialization in VR/AR and 2D-3D conversion. Bringing in someone of Ed's calibre and experience helps us to be a global provider to our content partners, serve them in new ways and at increasing scale, with high quality visuals. His strength in leading teams and his deep experience across the art, technology and business of VFX will be invaluable."
Deluxe's Method Studios recently completed over 400 visual effects shots as a lead vendor on Marvel's 'Captain America: Civil War' and is in production on Marvel's 'Dr. Strange' and 'Guardians of the Galaxy Vol. 2' along with major features from other studios and VFX and design work on dozens of commercial productions. bydeluxe.com www.bydeluxe.com