Interactive Lab Takes the Leap into Immersive VR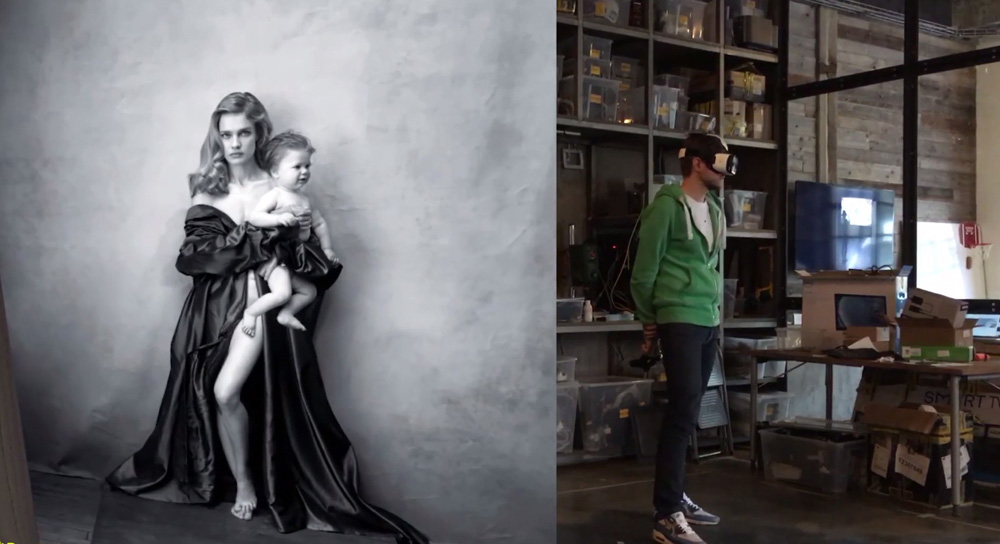 Russian studio Interactive Lab designs and creates immersive experiences for business, art and entertainment. Founded in 2008, the company started out building interactive multi-touch installations. When Oculus launched its Kickstarter campaign in 2012, Interactive Lab was inspired by the potential of VR as a new storytelling platform, and backed the campaign. The company was among the first to receive a Rift developer kit, and since then, its team has created more than 15 VR projects, refining its skills and pipeline with each experience.
Wireless
From producing their own VR projects, Interactive Lab discovered early on that giving participants the freedom to navigate a virtual environment without wires or controls would make the experience more engaging and realistic. Combining motion capture tools capable of low-latency, 3D tracking of the six degrees of freedom, with a wireless head-mounted display, Interactive Lab has created a proprietary system called 'Move in VR'.

The products they have integrated are the Samsung Gear VR headset and the OptiTrack mocap cameras and motion tracking software, with an in-house server and custom mobile applications. The combination makes a wireless experience possible by tracking global XYZ translation through the OptiTrack system and the rotational tracking through the headsets' built-in sensors, typically in a 30-70 square metre volume.
Interactive Lab believes that wires and external controls interfere with a viewer's appreciation of the virtual landscape. Producer Vlad Novikov said, "Move in VR' has not only increased the stability of our VR apps, but made it easier to create an independent ecosystem in which the viewer can comfortably dive deep into VR, which hasn't been possible before."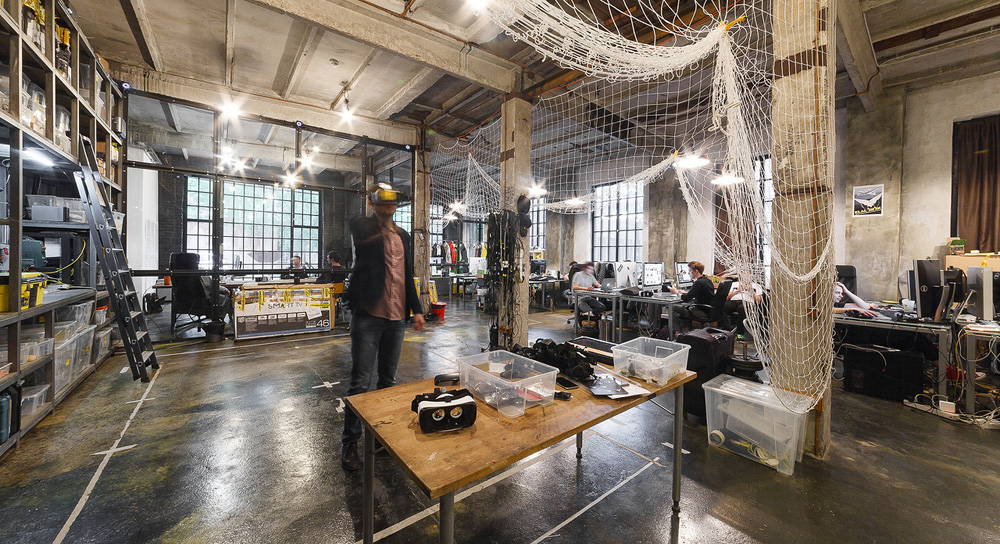 Real-Time Data
Interactive Lab uses the middle server in the system to increase app stability. The server receives the raw data, parses the global space coordinates and distributes them to the smartphone app through Wi-Fi. Meanwhile, head rotation tracking is processed by Samsung Gear VR's gyroscope. The server setup also minimizes the delays that can occur when sending data wirelessly for a more pleasant immersive experience.
"Using OptiTrack supplies precise positional tracking at up to 240fps and can also function accurately in large volumes and in rooms with reflective materials. Our system is portable, affordable and easy to set up," said Vlad.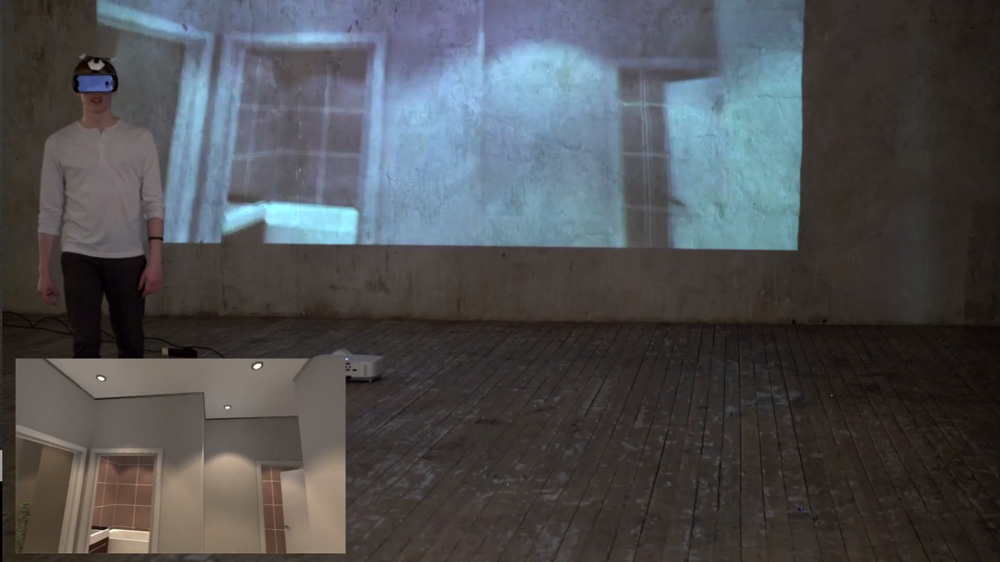 Two Realities
As Interactive Lab continues to develop 'Move in VR', the team is also finding new applications - from real-estate and industrial inspection to architecture and interior design, theme parks and beyond. The team recently developed a VR real-estate demo that would allow sales offices to show clients how their future apartments, houses or offices might look and feel. Once in the space, clients can move through various rooms and ask the sales manager to make design changes, for instance the wallpaper, which they can see implemented in real-time. Another practical application is collecting photogrammetric data from objects in another location.
Interactive Lab's team has also applied the capabilities of 'Move in VR' to create a virtual art gallery that could be used to showcase nearly any exhibition in VR. The gallery experience can be 'silent', in which the visitor walks about passively and looks, or a fully interactive excursion similar to visiting the museum with a guide. The main difference is that the creator of a VR exhibition can incorporate the stories of the world's great artists so that visitors will have an engaging experience of the gallery combined with art history. The team have also created interactive painting tools to let artists express their own style for Russia's first 'exhibition in 2 realities'.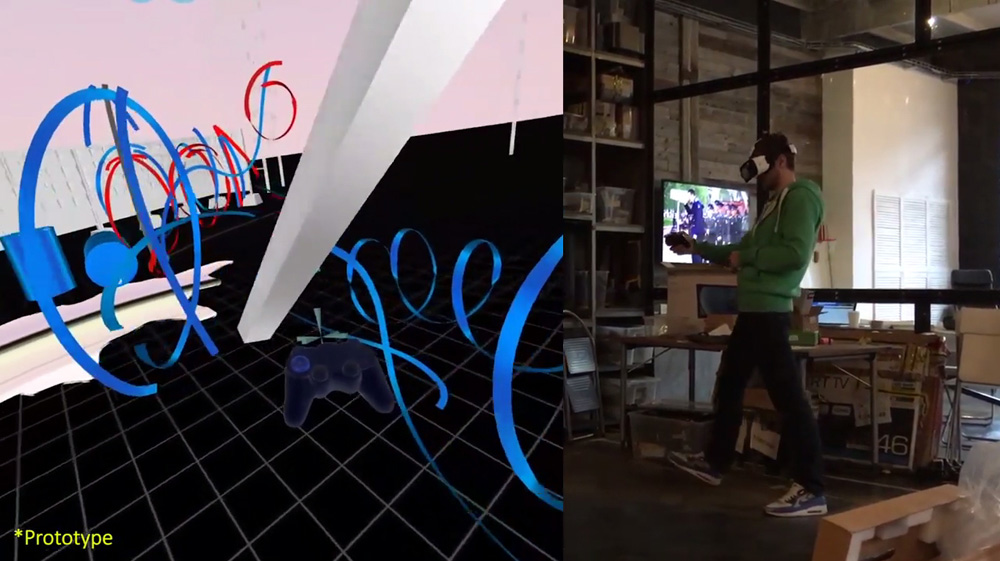 OptiTrack at SIGGRAPH 2016
At SIGGRAPH 2016 OptiTrack will demonstrate other uses of performance data capture beyond animation – including as a source of positional tracking needed for wide-area and/or wireless VR experiences like Interactive Lab's. At their booth will be an interactive basketball demo highlighting the VR application of its motion capture cameras. Participants in head-mounted displays will be able to dribble and pass a basketball simultaneously in the VR environment and in the physical world. The experience aims to show off the wide area range, low latency and smooth tracking capabilities of OptiTrack systems, which have been used by visualization labs at major auto manufacturers as well as in VR gaming experiences. www.optitrack.com