The Foundry's MODO Now Integrates V-Ray into Native Workflows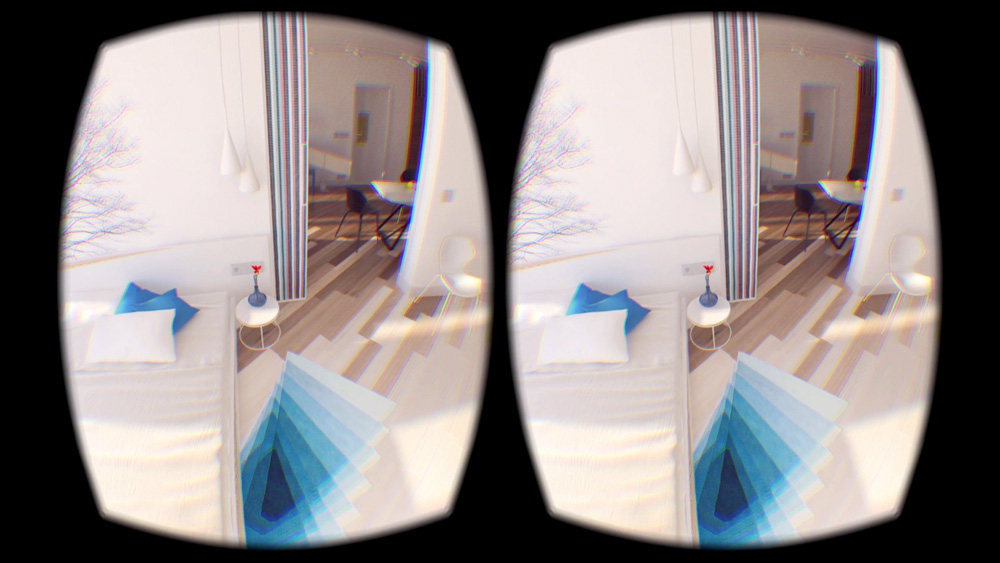 V-Ray for MODO rendering system is optimized for large productions and photoreal design projects created in MODO, including those with complex 3D scenes. V-Ray for MODO is integrated into the application and optimized for both CPU and GPU multicore rendering. The artist chooses which type of hardware he or she wants to process and deliver imagery and animation.
V-Ray for MODO operates under the same core system as V-Ray's render software for other applications specialized for visual effects, and broadcast and architectural design. It encompasses interactive lighting, shading and rendering tools developed to control and help accelerate content creation processes.


Image © Pixelwerk
AEAF 16 - 17 August 2016
Register to attend AEAF 2016
AEAF Speaker Lineup & Session times at a glance
16 August
AEAF VR Hub - VR projects for you to experience throughout the event
11am 16 August
PRODUCING LONG FORM ANIMATION
Practical advice on how to get animated features, TV series and other long form projects off the ground and into production.
Stefan Wernik
Co-Director of The Magnificent Itch
themagnificentitch.com.au
12 noon 16 August
VR/360 PRODUCTION
THE PRACTICALITIES OF CREATING VIRTUAL REALITY
Tracey Taylor, Executive Producer
and General Manager The Pulse
experiencethepulse.com

1pm LUNCH BREAK & Networking

2pm 16 August
FROM GEARS OF WAR TO LEGO STAR WARS - DECONSTRUCTING GAME CINEMATICS
Dane Maddams Executive Vice President
& Mick Hammell Head of production
plasticwax.com
3pm 16 August
NEW TECHNIQUES IN MOTION GRAPHICS
Simon Bronson
Motion Designer / Head of Design - Method Studios, Melbourne
simonbronson.com
methodstudios.com.au
4pm 16 August
VR EXPLODED - A VIRTUAL RIDE THROUGH LIQUID, REFLECTIVE BLOCKS AND CRYSTAL SIMULATIONS
Simon Maddison VFX Supervisor Cutting Edge
and CG & VR Lead, Aevar Bjarnason
cuttingedge.com.au

5pm 16 August
PANEL SESSION - with the day's speakers
IS OUR FUTURE REALITY VIRTUAL? - VIRTUAL & AUGMENTED REALITY - IMMERSIVE PRODUCTIONS

5:30pm 16 August
NETWORKING and R&R in the Chauvel bar
17 August
10am 17 August
CINEMA 4D AND AFTER EFFECTS Innovative use of Cinema 4D and
After Effects in creating motion graphics
Tim Clapham
Creative Director
Luxx
luxx.com.au
11am 17 August
TITLE SEQUENCE DESIGN
Scott Geersen
Director and Titles Designer
Substance
sbstnc.co
12 noon 17 August
Colin Renshaw
VFX Supervisor Co-founder Alt.vfx
altvfx.com
1pm LUNCH BREAK & Networking
2pm 17 August
Glenn Melenhorst
VFX Supervisor
Iloura
iloura.com.au
3pm 17 August
Paul Butterworth
Visual Effects Supervisor - Director
Animal Logic
animallogic.com
Paul will share the innovations and creative processes as they evolved on his
most recent projects at Animal Logic
4pm 17 August
To be announced

5pm 17 August

DISRUPTION - The future of VFX

PANEL SESSION with AEAF's speakers about disruptive new ways of creating, distributing and experiencing visual content using: Cloud services - Light Field technology - VR and immersive storytelling and more.

5:30pm 17 August
Drinks Reception & networking

7-8:30pm 17 August
AEAF AWARDS

After Awards drinks and networking
This functionality is made available from inside MODO's native workflow, and can be made to fit into production pipelines. On the CPU, V-Ray renders photoreal images and animations with an optimized, adaptive ray tracing system, and can increase speed through GPU-acceleration. Designed for distributed rendering, it can access the power from several computers working together to render a single frame.
V-Ray's Denoiser automatically removes noise, which may help cut render times substantially. Proxy Objects functionality fits massive scenes into memory and also shortens render times, using load-on-demand proxy objects.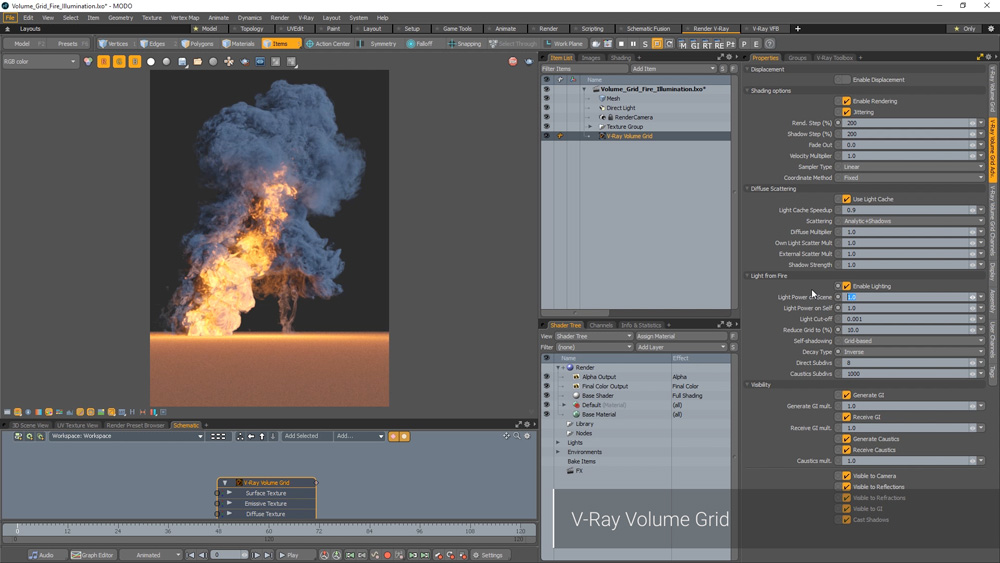 Users can render out VR-ready content for virtual reality headsets, using two new cameras - spherical and stereo cube map. Volumetric effects are optimized for rendering and OpenVDB files can be imported from Realflow and Houdini.
For textures and materials shading, node-based physical materials can be created with multiple layers and GTR/ GGX highlights added for reflections. A choice of purpose-built shaders is available for car paint, subsurface scattering, hair, skin and other looks. Rounded corners are ray-traced, generating smooth edges at render-time with no extra modelling. Using triplanar mapping applies uniterrupted textures quickly, without UVs.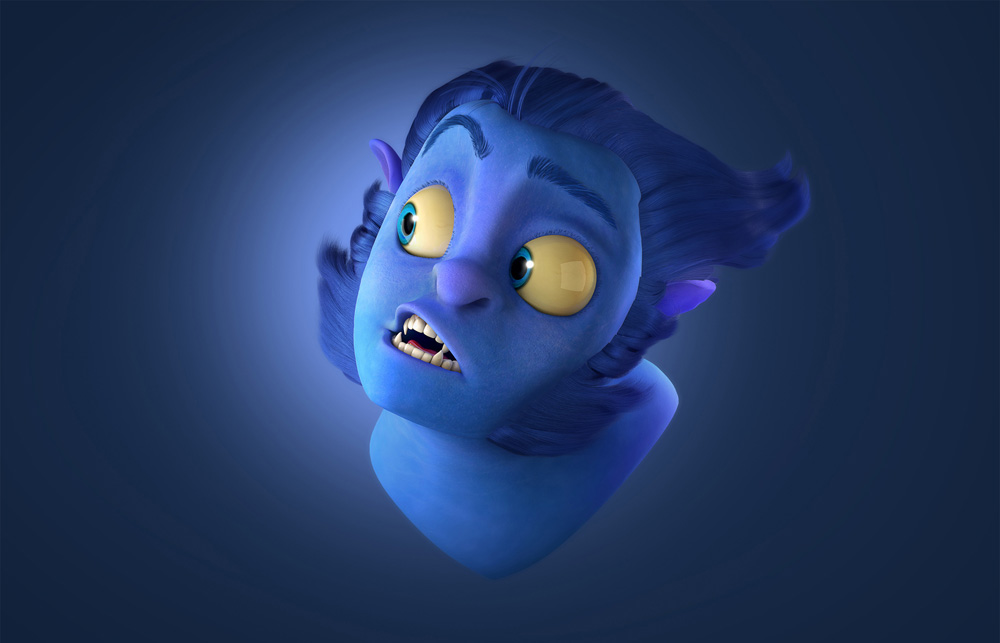 Image © Rafael C Costa
"The integration of V-Ray into MODO makes it feel like a native renderer," said Volker Troy, CEO and digital artist at PixelWerk. "With no workarounds, we can stick to our established workflow, and bring in V-Ray's tools when we need to dig deeper." www.v-ray.com
www.chaosgroup.com