Interra and Evertz Integrate for Automated Cloud-based QC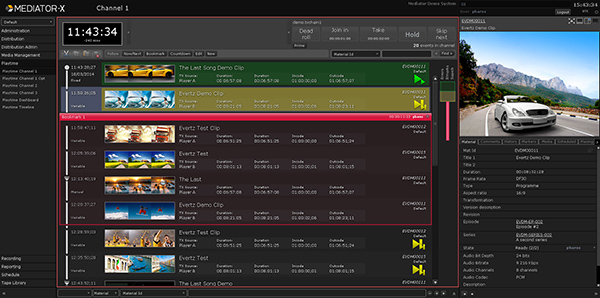 Interra Systems has integrated its BATON file-based QC software with the Evertz Mediator X media asset management platform, as a simple means of automating quality control (QC) in the cloud, suitable for media developers, producers and distributors. QC checks are automatically performed on media files during all stages of the workflow, on-premise or in the cloud, sending instant alerts and reports on issues. The overall result is efficiency and better quality video and audio for multiple-screen monetisation strategies.
BATON is a software-based, cloud-enabled system with scope to increase performance over standalone QC tools due to the numerous quality checks it includes, its enterprise-wide scalability and efficient verification. Media suppliers can support a wide range of media formats with BATON and perform quality checks that cover, for example, detailed subtitle and closed caption verification, audio language identification, PSE correction and loudness detection and correction. BATON's Media Player encompasses frame-accurate review, QC analytics and smart workflow tools.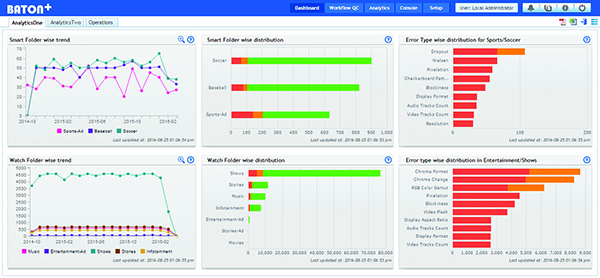 As a cloud-enabled system, BATON monitors the preparedness of content across a workflow through the integration with Evertz Mediator X, via API. The Evertz Mediator X media asset management and workflow platform, with integrated studio control options, includes tools to repurpose and deliver multiformat content. The Mediator Content Manager and Playtime Multi-channel automation system orchestrates all the file-based work flows and playout automation within the facility. It can run either on private or public cloud infrastructure, or on dedicated hardware.
Due to its structured metadata, the Mediator X MAM manages complex content at a component level throughout its lifecycle and can track and manage thousands of video, audio, graphics and subtitle assets. Combining playout with asset management and non-linear delivery in the Mediator-X platform allows users to collect rich metadata once, drive workflows from schedule times and construct non-linear assets directly from the linear schedule.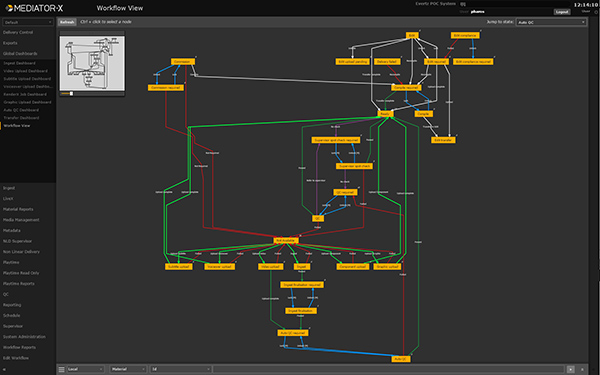 Integration of Interra Systems' BATON QC application and Evertz Mediator X media asset management and workflow platform will be shown at the 2018 NAB Show, 9-12 April, in Las Vegas. www.interrasystems.com.