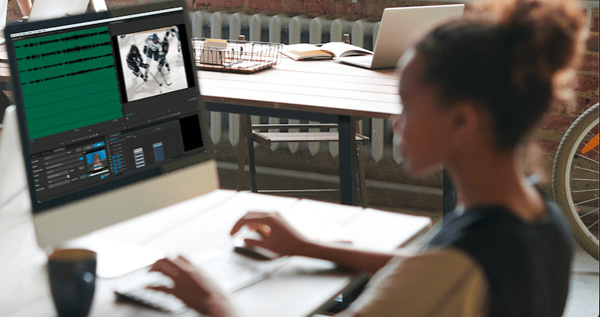 A new release of the Dalet Brio ingest and playout platform supports both SDI and IP workflows, on-premises and in the cloud. This change gives companies the chance to transition their operations from an SDI environment to full IP at their own pace.
Dalet Brio 3.21 also supports greater density with more ingest and playout streams, making it easier and faster for companies to migrate production, management and distribution to IP without disrupting existing workflows that still rely on SDI.
Built on IT-based input and output video equipment for redundancy and interoperability with other systems, Brio is straightforward to configure and has expansive codec support, including Quicktime and MXF wrappers, allowing workflow integration with third-party NLEs and Dalet tools.
Its approach to managing dual standards avoids compromising functionality or later migration to full IP. Supported video-over-IP standards range from SMPTE 2022-6/-7 and SMPTE 2110, including NMOS interoperability, to NewTek NDI streams. Dalet is working with AMWA, and joined the official JT-NM Tested program (Spring 2020) to validate support of SMPTE-2110 and NMOS. Dalet Brio is now certified IP-ready for production workflows. Dalet has recently joined the SRT Alliance, which optimizes video streaming performance even across unpredictable networks.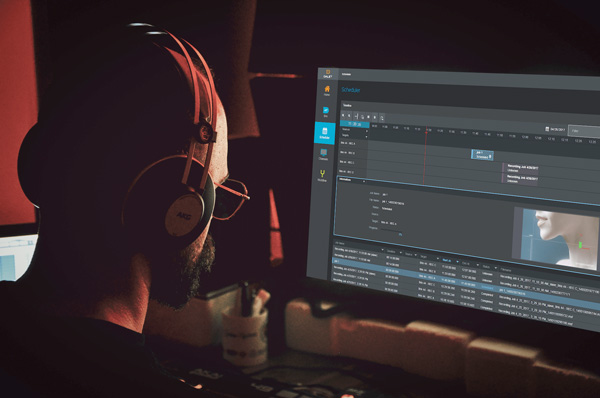 Dalet Brio Ingest Scheduler
"Unless you are starting from scratch, there is no overnight jump to IP. We find our customers need legacy SDI workflows while they transition to IP. It's a delicate balancing act," said Jérémy Krein, Product Manager, Dalet Brio. The platform supports content production distributed across multiple platforms as well as various internet streams including SRT, RTMP, and NDI, giving media companies a wide choice in how they create and distribute content, including management and archives.
Over time the platform's capabilities will continue to expand and address current production requirements based on customer requirements. An example of a recent extension was the ability to play out secured Real Time Messaging Protocol (RTMPS) streams directly to social media platforms like YouTube or Facebook Live.
Upcoming 2020 enhancements to the Dalet Brio platform include support for AWS cloud workflows, ingesting SRT and RTMP streams from bonded unmanaged IP networks as well as simultaneously producing MPEG-Dash on S3 and production MXF. These changes will allow setting up a cloud-based IP workflow for video contribution directly to the Dalet Brio server, making content available immediately within the newsroom for reviewing, editing or playout.
The latest version of the Dalet Brio I/O platform is available now. www.dalet.com