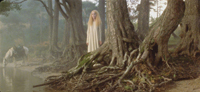 Athena Studios led a detailed digital restoration of 'Black Angel', a long lost short film made by 'Star Wars' art director Roger Christian.
---
BLACK ANGEL
A short film titled 'Black Angel' made in the late 1970s as the directorial debut of 'Star Wars' art director Roger Christian, was believed missing for more than 30 years, last seen in theatres in Europe and Australia as an opener for 'The Empire Strikes Back' in l980.
Athena Studios, a production and animation services company in California,EFilmin Hollywood,Colorflowcolour grading specialists in Berkeley and theVisual Effects Societycombined their expertise to digitally restore the film, a 25-minute short shot in Scotland in 1979 and made with financial aid from George Lucas. Their processes began with careful scanning and output, detailed restoration, through digital intermediate and colour grading, and mastering to DCP.
Archivist's Discovery
'Black Angel' is the story of a knight returning from the Crusades, who is transported to a mystical realm where he must rescue a princess from a black knight. The film finally returned to the screen for its belated North American premiere in mid-October 2013 before a sold-out audience during the 36th Annual Mill Valley Film Festival.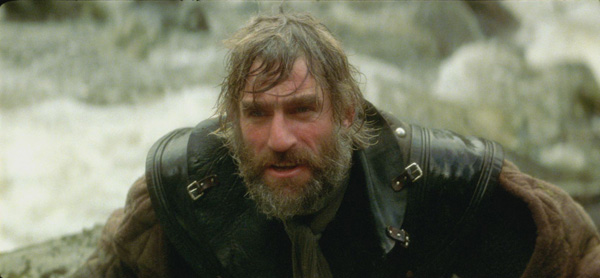 The short was never released on VHS or DVD. Unable to track down the original negative, the director Roger Christian believed it was lost until he was contacted by an archivist at Universal Studios in December 2011, who had located the negative. After reading in 2012 about the archivist's discovery, Athena Studios producer Brice Parker and the Chair of the Bay Area VES David Tanaka contacted Roger Christian with an offer to supervise the film's restoration at Athena Studios.
Brice was able to give some history of the production. "The film was shot entirely on 35mm short ends - unused camera negative - from the UK shoot of 'The Empire Strikes Back'," he said. "Roger filmed 'Black Angel' in 2.35 anamorphic format so that it could be projected just in front of 'Empire' at the UK screenings without needing a projection lens change.
Shot On Location
"He shot the entire movie in seven days on location in Scotland at Eilean Donan castle with an extremely small crew, one portable generator, a handful of lights and a fog machine. They ended up using mostly natural lighting, however, and their DP Roger Pratt was able to capture some stunning highland scenery under daylight conditions. Roger Christian told a story about the DP literally throwing away his light meter at one point, frustrated by the constantly-changing light quality.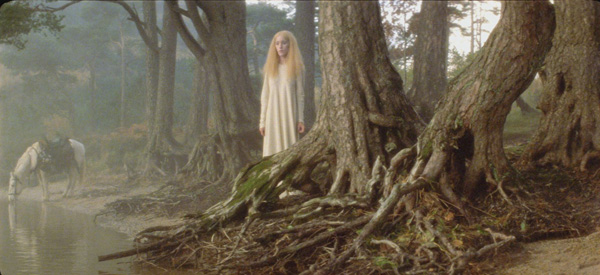 "For the battle sequence, the editor Alan Strachan recommended a process that was new at the time, called 'step printing' that doubles or triples certain frames in order to achieve a surrealistic, extended effect. That same effect was later used in 'The Empire Strikes Back' during the imaginary duel between Luke and Vader on Dagobah, also used to achieve a sense of slowed-down time and heightened reality."
Timed Interpositive
The original mastering had been done at Rank Labs in Denham England, and the negative appears to have been transferred later on to their LA facility. "From there the trail goes cold," said Brice. "The negative vanished for 33 years, but may have been included in a vault aquisition by NBC Universal, which would explain how it was recently discovered in Universal's library. We were only able to locate the timed interpositive, the element that is created when the director and DP colour-time the negative, which is what we scanned and cleaned for the restoration. In a way, the interpositive was the best possible element for us to have located, because it retained all of the colour timing decisions that Roger Christian and Roger Pratt made 33 years ago."
Brice arranged for the negative of 'Black Angel' to be transported to EFilm Digital Laboratories in Hollywood for careful cleaning and 4K scanning. Afterwards Athena Studios received a hard drive containing frames scanned from the timed interpositive, ready to be digitally restored.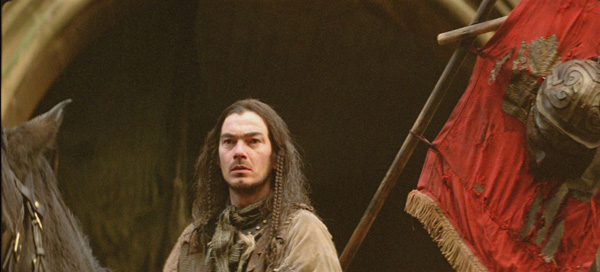 "EFilm has a huge amount of experience scanning a variety of source elements. Scanning the interpositive on this project required them to first analyze the condition of the elements to verify that they could be scanned without damaging them, and then giving it a preliminary cleaning on felt rollers to pick up loose materials on the surface," he explained. "Negative dirt appears as white spots on a print or interpositive. Because they are artifacts resulting from the original optical printing process, they had to be tackled as part of the digital restoration. A few dirt hits - artifacts from the interpositive itself - were also discovered along the way, and were digitally removed as well."
Cleanup Strategy
EFilm scanned the frames at 4K for LTO archiving and provided Athena with a drive containing 10bit log 2k DPX file sequences. Chace Audio|Deluxe telecine'd the stereo optical negative and provided the studio with a 24bit LtRt SR Decoded digital audio master of the original sound mix, which they re-aligned to the images when creating the final DCP of the restored elements. EFilm's DPX sequence could be imported into their software, The Pixel Farm's PFClean, natively and then exported in the same format into the studio's color correction workflow.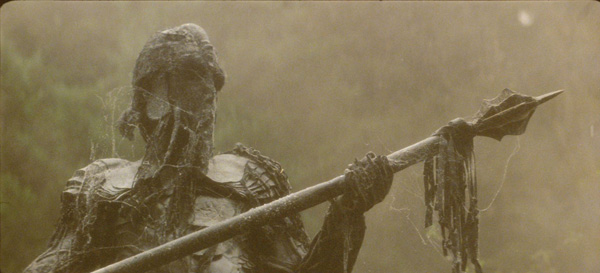 To be able to prioritize their cleanup strategy, Athena's restoration team, which included restoration artists Jorge Martinez and Mitchell Tanaka, first reviewed the entire short. "Special attention was given to negative splice marks, scratches, negative dirt hits and print dirt hits. We began the process with several automated cleanup passes to catch the more noticeable dirt hits, and then went in frame-by-frame to analyze specific areas that we wanted to target on secondary passes. In all we spent about eight to nine weeks on the cleanup phase," said Brice.
"We were using The Pixel Farm's PFClean software, which has an intuitive algorithm that restoration artists use to spot and mitigate dirt and damage. It also has very effective tools for frame repair and cleaning. The cleanup process is still time-intensive and requires great attention to detail, but PFClean's workflow is much faster than other comparable systems we tested, and we liked the flexibility it gave us to move quickly between intelligent artifact removal and manual cleanup."
DI and Grade at Colorflow
The restored frames were then rendered and exported for a new digital intermediate and colour correction at Colorflow in Berkeley, California, who specialise in colour grading, finishing and mastering. Athena had met with Colorflow early on about the project, describing the elements they had to work with and developing a methodology for preserving the original timing decisions made for the interpositive. They worked in a digital colourspace for both Rec709 and 2K output, anticipating that the restored film would most likely be screened at festivals from a DCP source as well as in HD environments.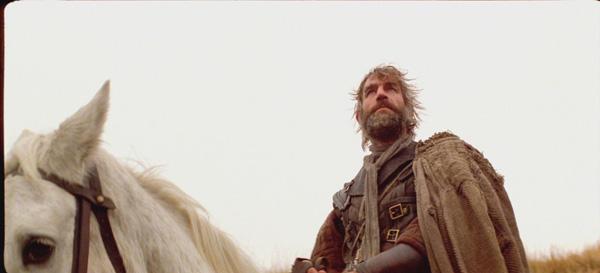 At Colorflow, DI Supervisor Alexander MacLean said, "The restored frames were delivered to us as 10-Bit DPX files, loaded on our fibre SAN for conforming in Autodesk Smoke and the reels were then sent to our colourist Kent Pritchett for grading. This meant that Athena could re-address any shots after seeing them projected in a theatrical environment, and we would be able to efficiently update shots without having to stop the grading session."
Kent Pritchett used Autodesk Lustre to grade the project. "We chose Lustre mainly for preference, but having the LOG grading toolset as an option was critical. Since we were dealing with a timed interpositive, we wanted to replicate the timing process as closely as possible, and Lustre has printer light tools built in.
Legendary Looks
"We reviewed the files in our theatre and discovered that moving cars were visible in a few shots. Since we were working under a very tight deadline and couldn't take the time to paint them out, we used the shape system in Lustre. We were able to apply and track soft-edged masks around the specific areas that we darkened and blurred to hide the movement in the background. Our final step was delivering the graded frames, still as 10Bit DPX, back to EFILM for final conform and mastering to the DCP."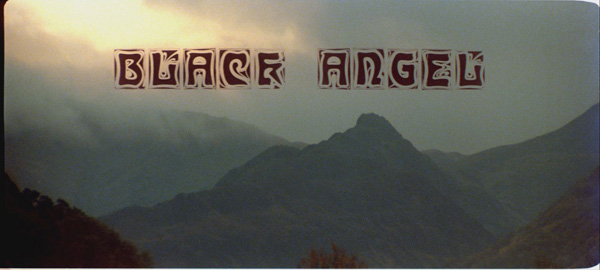 The artists involved in this project took a genuine interest in the background of the film and the quality of the final result. Brice said, "Tonally, the film has a very saturated look with a striking color palette that viewers ofJohn Boorman's 'Excalibur'andRidley Scott's 'Legend'will recognize. Because the director Roger Christian and DP Roger Pratt were both unavailable when we were working on the restoration, it was very important to us to honour the integrity of the original interpositive timing in their absence. 'Black Angel' has even been credited with establishing a cinematographic influence among early fantasy films of the 1980s." Kent Pritchett had past experience with Lucasfilm as well. "Long before Colorflow, I worked at ILM where I re-mastered the original Star Wars Trilogy for DVD and completed the DI for Episode 3," he said.
'Black Angel' director Roger Christian is very impressed at how successfully the teams have brought 'Black Angel' into the modern era, which he feels is due to their delicate handling of the material and deep understanding of how the film was shot in wide screen Cinemascope to create very striking imagery for its time. www.athenastudios.com