Imagine and Sinclair Broadcast Deliver 'KidsClick' from Public Cloud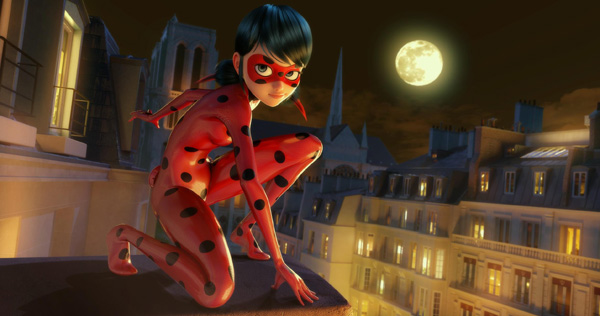 Imagine Communications is working with Sinclair Broadcast Group to simplify and customise the distribution of US broadcasters' children's programming by centralising playout operations in the public cloud. The new implementation, which went live-to-air in mid-October 2017, is among the first examples of a major broadcaster moving a core operation to a completely vitalised public environment. The move is also an opportunity for SBG to realign various cost and business processes by using the agility, scalability and elasticity of a cloud-native and geographically dispersed environment.
KidsClick, a three-hour block of age-appropriate children's programming, developed to suit specific age-groups and airing daily on several broadcast stations, is SBG's most recent output into the program content industry. By centralising the playout and ad trafficking operations of KidsClick in a virtualized environment using commercial-off-the-shelf (COTS) equipment, SBG can customise the programming and advertising it delivers to more closely match the requirements of individual affiliates. This approach intends to increase efficiency, flexibility and speed to market, when compared to a traditional on-premises approach.

"The scalability and customisation capabilities available to us when using the public cloud are unlike those broadcasters use in a traditional, on-premises model," said Del Parks, CTO, SBG. "Also, since we are only delivering this programming for a few hours a day, the flexibility of originating in the public cloud is preferable to purchasing traditional equipment that would sit idle for many hours at a time. Meanwhile we are gaining experience and confidence in this operating model that we can use for future cloud deployments."
Cloud-Native Playout
KidsClick operations are powered by the Imagine Versio Platform, a modular, software-only, cloud-native playout system designed for virtualized environments, private and public. In the KidsClick model, an instance of Versio, running a unique playlist and ad load, is assigned to each time zone. In the future, stations may customise programming and deploy targeted advertising to a specific broadcast area.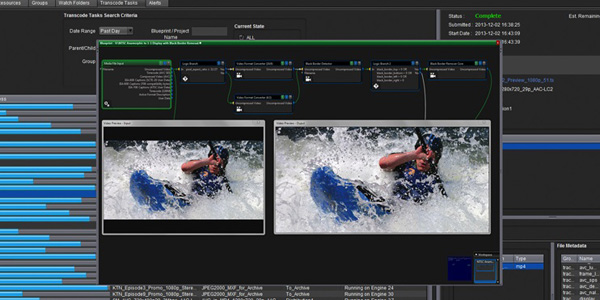 The inherently scalable nature of this approach means different versions of content and new affiliates could be added to the KidsClick distribution system almost immediately by generating a new instance of Versio. Required resources are automatically allocated in the cloud, and then released when those resources are no longer needed.
Scalable Pricing
As well as extreme scalability and resource elasticity, SBG can take advantage of running an operating business model and Software as a Service (SaaS) pricing scheme, instead of relying on capital expenditures normally associated with traditional channel expansion or new equipment. Accessing Zenium, Imagine's pure microservices platform, the Versio Platform's future viability is extended by incorporating new capabilities and functions as they become available, as opposed to the major upgrades that a hardware-based system often undergoes. The agility of the Versio Platform makes it possible for SBG to generate new channels and playlists, as described above, in a short span of time and without having to buy or upgrade equipment.
The deployment also uses Imagine's SelenioFlex File, a file-based processing system that runs in the public cloud. SelenioFlex File resources can be applied to any pre-produced KidsClick content requiring transcoding, format conversion, bit-rate adjustments, audio processing or any other modifications before being played out to affiliates.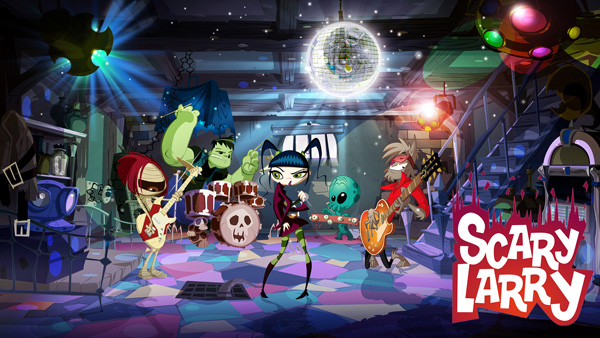 The project took roughly six months from concept to deployment. SBG has centralised operations for KidsClick at its Las Vegas Network Operations Centre. SBG operators monitor the feeds coming out of the public cloud using Imagine's EPIC MV multiviewers. Also powered by Zenium, the EPIC MV enables SBG to monitor the quality of program content from the Centre as it is being distributed to the various SBG affiliates. Imagine worked with LTN Global Communications, which managed and secured the path from the public cloud to the individual stations, to assure timely delivery of content to the SBG affiliates. www.imaginecommunications.com