Omnitek and Embrionix Develop 4K SMPTE 2110 IP Installation for Broadcast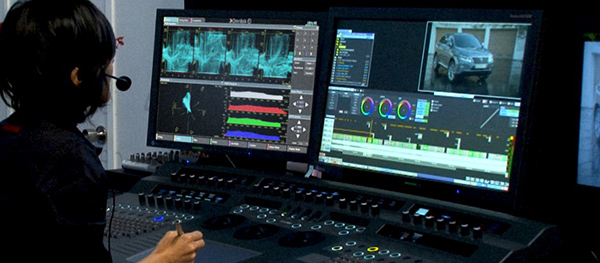 Late in 2017 one of Omnitek's larger customers, a premium cable and satellite television network based in the US, asked if Omnitek were working on SMPTE 2110 connectivity for their test and analysis products. This was of particular interest to the network, which was in the process of sourcing equipment for a new all-IP, 4K installation.
Omnitek had developed and established a working relationship with this customer over several years and during that time, they had supplied them with successive generations of test and measurement products. These include Omnitek's OTR Waveform Rasterizer & Signal Generator devices, which they were now planning to replace with the newer Ultra TQ SDI & IP Broadcast Waveform Rasterizers.
Because they had already been working with Embrionix on a SMPTE 2110 SFP (small form-factor pluggable) interface system for the Ultra TQ, Omnitek considered that the network's SMPTE 2110 enquiry came at an opportune time. Ebrionix develop high-density IP gateways, signal processors, converters and multiviewers.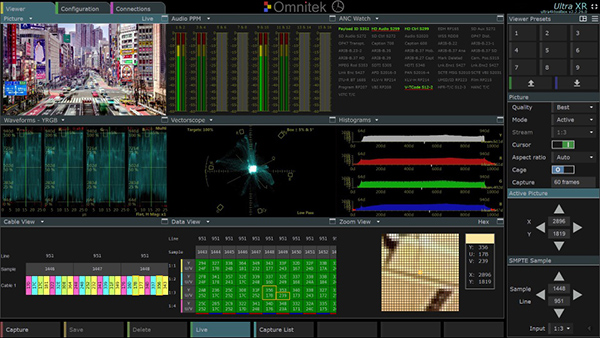 4K IP Quality Control
Looking for a 4K, SMPTE 2110 IP system, the network decided that the Ultra XR 4K rasteriser platform would make a good starting point for their installation. In the same series as the Ultra TQ, it has the connectivity and functionality that they need with the standard compliance tools that are mandatory for program makers in the US. This particular range of tools makes the Ultra XR unusual, covering loudness logging, closed caption display, gamut and metadata monitoring, Dolby metadata and decoding for program QC and compliance of SDI and IP content.
With an identical user interface to the Ultra TQ that their operators had just started using, the Ultra XR gave them a level of continuity and made the workflow integration and adoption less of a challenge.
Like many broadcasters handling multiple programs and customers, quality control takes place at server ingest to make sure that all server content meets broadcast operating standards and that all program content is compliant with legislation. Furthermore, in order to maximise the return on any capital purchase, test and measurement equipment should ideally perform all of the required video, audio, metadata and compliance tasks in a single unit, and can be operated by a single user.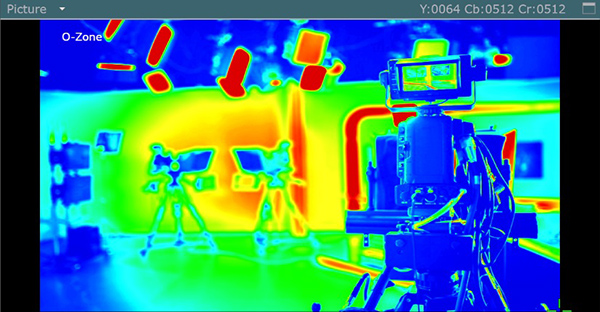 During 2018 Omnitek worked with Embrionix and the network's system integrator to support 4K IP functionality on the Ultra XR system. In December 2018, 25 Ultra XRs with 4K IP capabilities were delivered to Customer X ready for installation early in this year.
Embrionix and Omnitek's Collaboration
Regarding the ongoing collaboration between Embrionix and Omnitek, Embrionix was working on a 4K SMPTE 2110 IP SFP interface, while Omnitek worked with them to ensure that devices could be configured within the Ultra XR as well as under NMOS control. This approach is in line with some of the equipment manufacturers within the AIMS consortium who are now supplying both SDI video interfaces via copper, and SMPTE 2022-6 IP video interfaces via SFP cage, on their equipment. Since both options effectively have the same uncompressed data structure, this approach gives broadcasters the flexibility to adapt their existing infrastructure and workflows rather than starting again from scratch.
While development of an ideal IP set-up for broadcasters is now underway across the industry, completion is still some way off. In the meantime, like Embrionix and Omnitek, the pragmatic approach many adopters are taking is to implement SDI and IP systems alongside each other and choose the most sensible, practical and cost-effective route in each individual case. In broadcast, evolution is much better than revolution.
Omnitek, Embrionix and the system integrator continue to work toward a single unit product with all the tools required to perform 4K QC over an all IP, 4K, SMPTE 2110 network.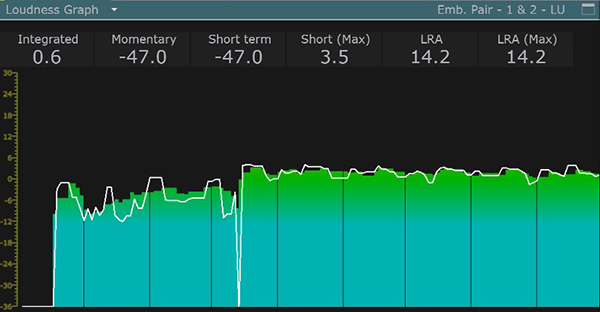 Interoperability Testing
So far, to support the integration of the Ultra XR and Ultra TQ analysers into the SMPTE 2110 environment, Omnitek has developed an effective set of configuration tools that allow the system to be set up either locally or via NMOS control. This makes the system installation much easier because individual units can be fully configured before even being connected into the network.
In order to support the new 4K, 2110 SFP and ensure that the Ultra XR can work within the specified temperature, only minimal hardware changes need to be made. These changes included upgrading the front panel fan, adding an SFP heat-sink and a small piece of thermal conducting sheet between the PCB and the case.
Interoperability testing between Omnitek, Embrionix, the network customer and their system integrator allowed issues to be resolved in a timely manner and to take into account the evolution of the SMPTE 2110 best practice. Because Embrionix and the system integrator are members of AIMs they could work on the interoperability of the SMPTE 2110 connection, and meanwhile Omnitek could work with the customer on ensuring that the functionality they needed was available for their specific workflows.
Collaboration Plus Communication
Omnitek have created new instruments and modifications to existing functionality, within the Ultra TQ/XR V4.0 release, to support the use of the Embrionix 4K SFP and to allow native monitoring of IP configuration and network statistics. Further enhancements will appear in V4.1 and V4.2 later in 2019.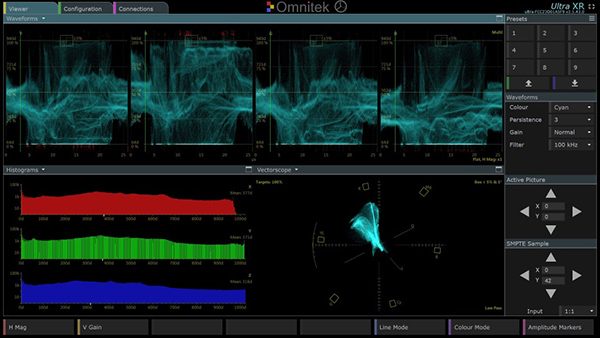 The two companies were especially encouraged about this project because they became involved fairly late in its progress, which usually means that fundamental decisions have already been made. This can have a significant impact on how easy it is to integrate new equipment that was not envisioned in the original plan. To overcome these types of issues, everyone involved needed to collaborate closely to accommodate the customer's requirements.
This is especially important when working on new systems still in development, while specifications are being ratified and while new working practices are being established. Therefore, good communication between all parties was essential at all stages to avoid misunderstandings, ensure that all parties could share hard-gained experience and the customer achieved their objective. www.omnitek.tv