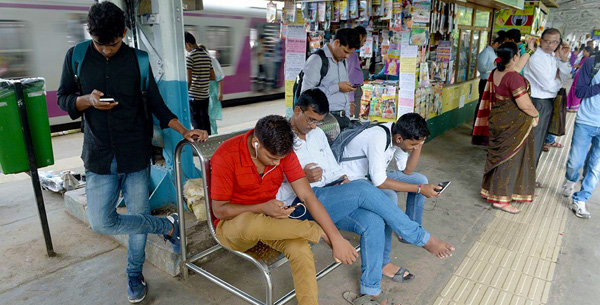 Fastway Transmissions, a multi-system video operator (MSO) in North India, is one of the first large-scale digital entertainment services providers in India to transition to a software-centric video processing platform.
The Indian pay-TV industry is intensely competitive and undergoing a rapid rate of change. Fastway wanted to increase the volume of content it delivers over its existing networks, as well as achieve cost and operational efficiencies.
The company chose a converged, software approach to bring together its video service and IP workflows, thereby simplifying and optimising its operations. Adopting a single workflow for both cable and IP streams would also make it possible to adapt quickly to local market demands with new services.
To build the new platform, Fastway Transmissions also became the first operator to go live with Synamedia's Converged Headend software. The deployment handles their video service and IP workflows in parallel to deliver a viewing experience on a level with broadcast quality on all screens for its 3.5 million subscribers, managed through Synamedia Video Network Service Manager.

Due to its partnership with Telestream, Synamedia can make Vantage Media Processing available to operators.
The Synamedia Converged Headend's functionality includes, in a single system, acquisition and multiplexing, encoding, transcoding, ad insertion, packaging, content protection, origin services and reliable IP transport. In Fastway's case the system will be deployed on premise and can be extended to the cloud or a hybrid environment in the future. The applications are cloud native and can be deployed on COTS infrastructure.
Synamedia's Converged Headend has wide OTT and broadcast format support for live transcoding to multiple bit rates and formats, with delivery assurance at each workflow step during processing. Applications are supplied for use cases ranging from live linear to time-shift TV, cloud DVR and VOD, handling both ABR streaming and broadcast delivery – satellite, cable, terrestrial, IPTV – with the software mentioned above for encoding, packaging and recording.
Fastway will use Synamedia virtualised Digital Content Manager (vDCM), which virtualises the applications as microservices. This kind of infrastructure speeds up the trial and launch of new channels and services in the future in order to further monetise Fastway's content inventory. Fastway already uses Synamedia's products for broadcast, security, IP delivery and STB software.
Mr Prem Ojha, CEO at Fastway Transmissions Group, said, "Deploying a Converged Headend system means we can improve on our customer service experience on an ongoing basis. The Synamedia team not only solved technical challenges, they were able to look several steps ahead to make sure we have building blocks in place for future opportunities and challenges." www.synamedia.com