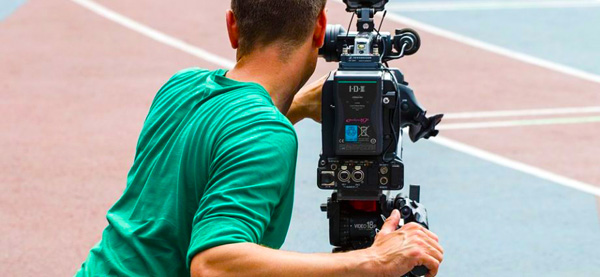 V-Nova data compression specialist has announced that the MPEG-5 Part 2 LCEVC (Low Complexity Enhancement Video Coding) has been promoted to MPEG/ISO final draft international standard. V-Nova co-chaired the standard's development and contributed to the foundational technical developments on which it is built.
MPEG-5 Part 2 LCEVC is the first internationally accredited enhancement standard for any existing and future video compression scheme. According to V-Nova, it enhances the compression performance of any base video codec such as AVC, HEVC, AV1, EVC or VVC, and results in improved picture quality at up to 40% lower bitrates for both live and VoD delivery.
LCEVC also gives a 2 to 4x improvement in encoding computational efficiency, and enables greener and more cost-effective video delivery workflows while maintaining compatibility with the device ecosystem of the enhanced codec. It empowers services to improve quality-of-experience for viewers without having to duplicate workflows or wait for device replacement cycles.
CEO and co-founder at V-Nova Guido Meardi said, "We are proud to have contributed to this innovative standard, as part of a successful collaboration with industry leaders. LCEVC is set deliver a step-change in usage and profitability to many existing services. The standard has broad applicability, we are already seeing great traction and are committed to ensuring rapid adoption."

LCEVC is being trialled by a number of companies spanning industry verticals where high-quality, low-latency video is critical to business success.
In live sports delivery when serving millions of concurrent streams to all kinds of devices, LCEVC provides greater reliability, reducing buffering events and increasing quality. It also helps to minimise latency, facilitating new business models such as betting and other real-time interactivity applications.
Large scale operators like social media and e-sports platforms are interested in LCEVC as a tool to enhance user experiences through higher-quality and faster stream start-up while also reducing per user costs.
Karam Malhotra, Global VP Revenues and Growth and CEO India, SHAREit said, "As one of the world's largest social networks, LCEVC creates an opportunity for us to drive growth and profitability, by increasing user engagement while reducing operating costs."
LCEVC is enabling advances in video conferencing. These include remote surgery and training in the medical domain with higher-resolution video over the same bandwidth connection. For global broadcasting services, LCEVC is enabling a high speed, cost-effective upgrade to higher picture quality across devices, regardless of bandwidth.
Thomas Kramer, VP Product at video codec developer MainConcept, "We've evaluated LCEVC-enhancement with our AVC and HEVC encoders and have been very impressed by the results particularly for important new use cases like 8k delivery. LCEVC is the very definition of a future-proof technology by virtue of working with both existing and future codecs, and we look forward to further exploring its integration across our codec line-up." www.v-nova.com