Tommy Hilfiger Streams Live from the New York Runway with Matrox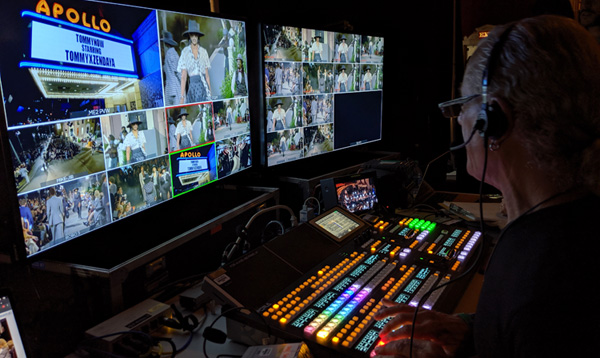 Fashion designer Tommy Hilfiger held an online multi-camera webcast, live from New York Fashion Week in September 2019, of the company's collection for the upcoming season. The broadcast gave fashionistas an experience similar to a front row seat with a chance to see the models at close range, alternative runway views and backstage access, via a smart device or computer.
During the show, viewers visiting the Tommy Hilfiger website could watch live webcasts from the Apollo Theatre in Harlem, where the event was held. On the website, live streaming production company B Live delivered runway, overhead and head-to-toe views of the models as isolated feeds, and also a 'director's cut' behind-the-scenes video that the company produced on-site – all of which viewers could select between, through the B Live player.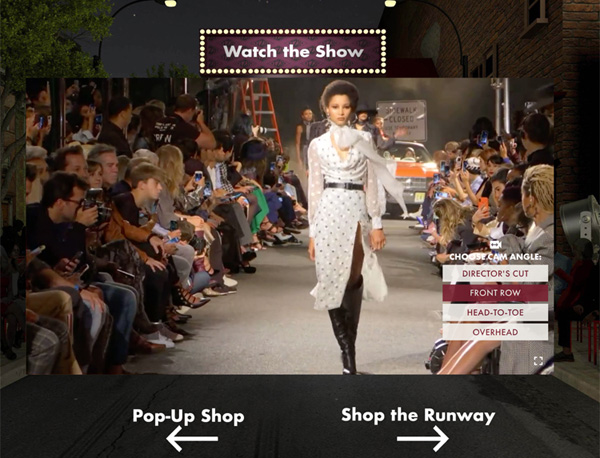 B Live interactive player
In order to give the audience continuous, uninterrupted viewing, B Live needed an encoder that could accept four discrete HD inputs and deliver them to the interface as a quad-split composition in a single 4K stream. To accomplish such a production, the team used a Matrox Monarch EDGE H.264 encoder. Before adopting the Monarch EDGE, the B Live user interface couldn't support continuous multi-camera video. Instead, the player would need to buffer each new camera angle the user selected before the video would become available for viewing.
"Due to the Monarch EDGE, we have updated our player's ability to accommodate switching on the UI," said Jay Kopelman, Director of Digital Engineering for B Live. "Before, every time the viewer switched camera angles, it loaded a new independent stream. Because Monarch EDGE supports quad-HD streams, we can now feed a single 4K stream into the player and make the switching look and feel effortless."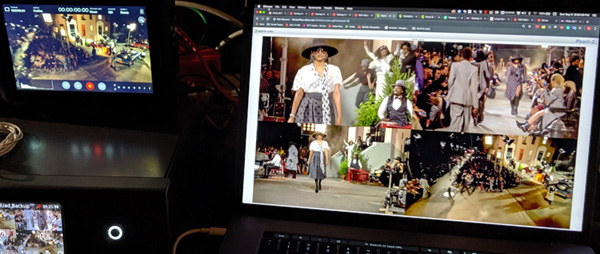 Quad-split composition in a single 4K stream
B Live's camera crew captured each angle separately, produced the director's cut and sent the video as four 1080p30 video streams to the B Live office via satellite. There, Monarch EDGE received the feeds and encoded them into a single 4K, 20-Mbps H.264 stream that was then sent to the B Live platform. As a result, website viewers could take a first look at the next season's designs and also use the B Live interface for an Apollo Theatre runway experience by switching between the different isolated camera angles or the BTS video.
The audience, adding up to over 500,000, was also able to watch the show live on Tommy Hilfiger's Facebook, Twitter, Instagram and YouTube channels from mobile devices, laptops, or desktop computers. www.matrox.com