Dell, Masstech, Quantum, IBM Awarded Emmy for M&E Storage Tiering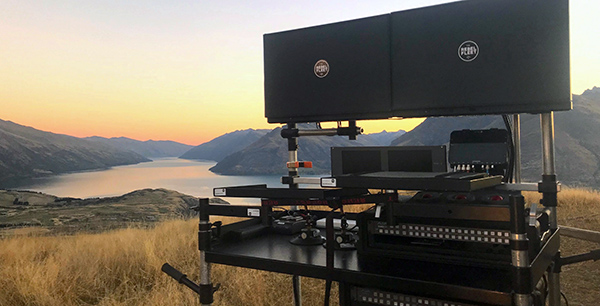 Quantum on location
Masstech Innovations, Dell EMC Isilon, Quantum and IBM have been awarded a Technology & Engineering Emmy by the National Academy of Television Arts & Sciences (NATAS) in their 71st Annual Awards.
The four companies were honoured for their work in 'Early Development of HSM [hierarchical storage management] Systems that Created a Pivotal Improvement in Broadcast Workflows'. Systems that effectively automate the management of video media across multiple tiers of storage have been supporting pipelines throughout the evolution of Media& Entertainment workflows up to the file-based processes on which M&E organisations rely today.
HSM data storage systems automatically move data between high-cost and low-cost storage media, and was developed because high-speed storage devices, such as hard disk drives, are more expensive per byte of storage than slower devices, such as magnetic tape drives. An enterprise can set up HSM software to monitor how files are used and automate policies for migrating them to slower devices, which serve as caches. Ultimately the bulk of the data will be moved to slower devices, and then copied to faster disk drives only when needed.
Development teams from these four companies played a pivotal role in developing the software management systems that helped the M&E industry transition to file-based operations, considered to be the first step to the modern cloud and hybrid storage and workflows in which their developer continue to innovate today.
Thomas Burns, Field CTO for Media & Entertainment at Dell Isilon said, "In the early 2000s, media and entertainment companies began to require large-scale shared storage to securely hold and work with proliferating media formats - server ingested SDI, new camera formats, graphics pulls, editorial, transcodes and playout.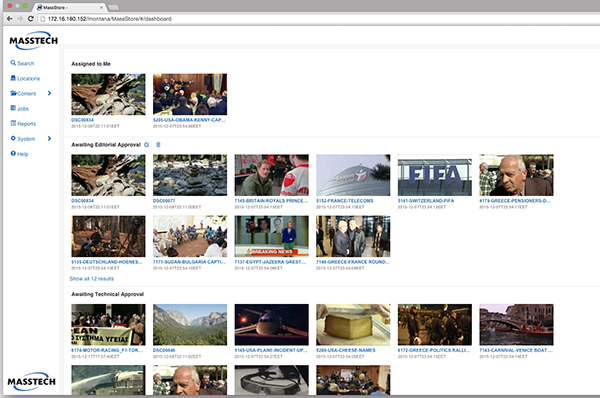 Masstech dashboard
"To address that challenge, Isilon pioneered a network-attached storage system that has allowed our customers to grow exponentially and tier content according to its business value. Due to the simplicity of managing a single namespace and the TCO of tiering data, Isilon enabled broadcast engineers and studio system administrators, previously focused on data wrangling and storage administration, the freedom to focus on media applications, accelerating workflows and developing business services."
Masstech CEO George Kilpatrick said, "We are very honoured and grateful to the Academy for recognising the formative work in media storage management pioneered by Masstech and our fellow recipients. It's extremely satisfying to be recognised among the industry pioneers, and to be acknowledged for the dedication and innovation that still governs Masstech. We continue to break the mould today by applying software defined storage techniques and advanced workflow to organise customer assets in the hybrid and cloud worlds."
Quantum's StorNext, which combines a high-speed file system with data management software, incorporates HSM principles that help media and entertainment teams to address the growing complexity of sharing, preserving and analysing massive volumes of unstructured data. Quantum's President and CEO Jamie Lerner said, "StorNext products currently support broadcast, post-production, sports production and corporate video entities around the world who need to efficiently manage fast-moving collaborative workflows."
The NATAS Technology & Engineering Awards ceremony will be held during the 2020 NAB Show in Las Vegas in April.