Driving the Move to IP Broadcast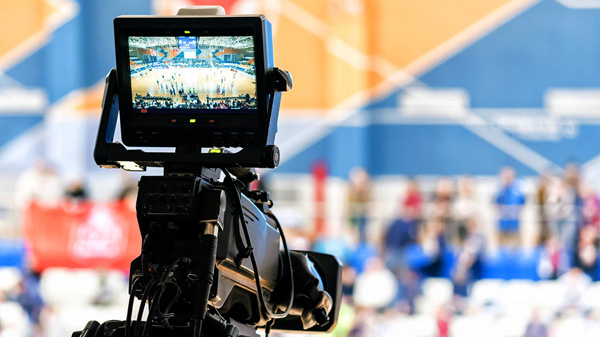 Although IP is by now a familiar method for broadcast contribution over wide area networks (WANs), and its use in local area network (LAN) environments is becoming more common for broadcast signal transport within studio- and campus facilities, it is important to be aware of the key drivers for this move. Olivier Suard, Vice President of Marketing at Nevion, says it's become increasingly clear that the transport infrastructure of the future will be based on IP.
Here, he identifies practical reasons as the main motivation for broadcasters to move to IP and also talks about new opportunities IP opens for video production and delivery, and for lowering costs as well.
New Facilities – New Systems
"In the vast majority of cases, early adopters of IP have picked the technology because of the need to move facilities," he said. "In such situations, the broadcasters have recognised that laying down a baseband infrastructure in new locations, which involves a large amount of cabling, doesn't make sense when the future lies in IP.
"For those early adopters, this move could well have been problematic – IP was still largely unproven and standards like SMPTE ST 2110 didn't exist yet. However, for most of the broadcasters, the gamble paid off."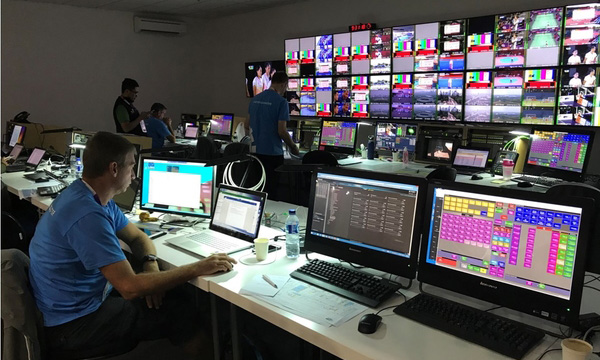 They also paved the way for broadcasters planning to move premises now, who don't have to be as concerned with the shift to IP as it's much safer. They can learn from the experience of early adopters and the progress the industry has made as a whole in terms of standards and physical installation. An IP facility can now be put in place within a relatively short time, as demonstrated by Nevion's work with Sýn (Vodafone Iceland) in which an IP media network was implemented for Sýn's new facilities in Reykjavik in only six weeks.
Expansion and Capacity
A recent driver for a move to IP that is sometimes overlooked is capacity issues in the SDI network. For example, central routers may be running out of available ports to connect extra equipment, handle new studios or control rooms, or accommodate a move to high definition.
Olivier said, "Buying a bigger SDI router would be the traditional approach, but some broadcasters are seizing the opportunity to build extra capacity using IP. This gives them a chance to add more modern equipment, and to free up capacity on existing routers. The effect is migration rather than the wholesale replacement of the baseband network that may happen when broadcasters move premises, and results in a mixed SDI and IP network that can evolve over time to a completely IP media network infrastructure."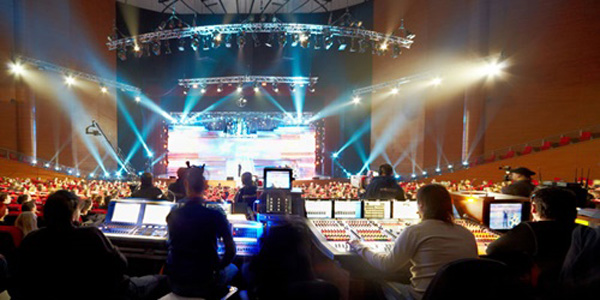 Remote Production
The need to cover one-off large events, such as the Summer Olympics, or regularly occurring local ones, like football league games, has also acted as the catalyst for broadcasters to investigate replacing outside broadcast (OB) production with a centralised, remote-production approach based on IP.
These situations might not trigger a move to IP in the central facilities, but they do introduce some elements of IP-based production both on-site and on the edge of the core facilities. With this approach, broadcasters can assess the implications of an eventual, wider move in their core facilities using the remote production as a contained experimental environment.
Advantages and Cost Savings of IP
Olivier believes that the fact that the move to IP doesn't have to be an all or nothing exercise is fortunate, and another reason why the infrastructure of the future really will be based on IP. With the right equipment and control software, broadcasters can make the move quite gradually – allowing them to spread out the costs and continue to use parts of their existing infrastructure until it becomes redundant. This also means that broadcasters can choose and buy equipment based on functionality and cost, just as they normally would, rather than SDI or IP connectivity.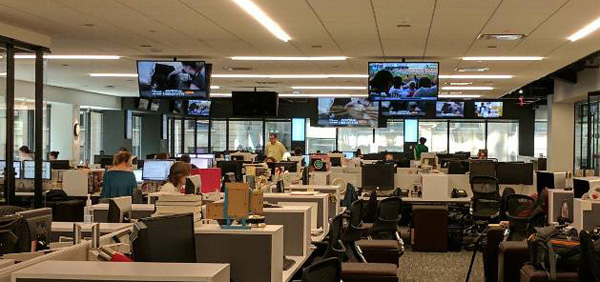 Although the prices of IP systems are currently about the same as broadcast-specific baseband technology, Olivier expects that over time, these costs will fall. "The fact that IP systems transport all signals and other systems as data, that is, IP packets, they can readily handle any existing and new video and audio technology – think HD, 4K/UHD, HDR and 8K, for example," he said. "IP also opens the prospect of media, control instructions and data all being carried by the same network, resulting in savings through multiple usages (economies of scope) that do not exist in baseband.
"Furthermore, IP brings the opportunity to harmonise local and long-distance media networks under a single transport system – currently referred to as IP LAN/WAN convergence. This means that it becomes easier to share equipment, studios and control rooms, and even production staff, across locations – bringing further savings and much greater production flexibility than is possible with existing systems. IP is agile, flexible and scalable infrastructure that allows broadcasters to future-proof themselves while – most important – maintaining, and even increasing, reliability and maximum uptime."
Currently, no broadcaster operates in an all-IP environment and instead the majority use a mixture of SDI and IP equipment connected to an IP network which is likely to be the case until costs fall. Until then, broadcasters must focus on gradually building out an IP media network that will future=proof their networks and result in the greatest benefits in terms of cost and workflow transformation. nevion.com